March 6, 2019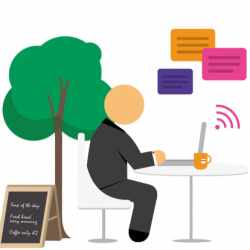 Flexible working and especially the ability to work from home mean that people tend to work longer hours, a study published by the Hans Böckler Foundation in Germany claims. According to the study, working mothers and fathers make different uses of flexible working practices. While fathers spend substantially more time working, mothers work only a little more overtime, primarily because they are more likely to be balancing work with extra childcare duties. The report concludes that while flexible working should help to balance work and family life, in practice it can also reflect and cement traditional gender roles. The report calls for greater clarity and more onus on fathers to take a greater responsibility for childcare, although it notes that flexible working does not offer workers of either sex more free time.
The study, led by Dr. Yvonne Lott, gender and working time researcher at the Institute of Economics and Social Sciences (WSI) of the Hans Böckler Foundation, notes that the ability to manage time more flexibly can help with balancing other responsibilities. Mothers who work from home have three hours more to commit to childcare than their office based colleagues on average. Home based fathers tend to use the flexibility to do more work, on average two hours more than if they were office based. Given the ability to choose their own hours, fathers do an extra four hours per week while mothers do only an extra one hour.
Flexible working does not offer parents of either sex more time for sleep and leisure
The study also found that flexible working does not offer parents of either sex more time for sleep and leisure and concludes that there is a correlation between the degree of flexibility offered to people and the amount of time they devote to working.
According to the report, there are a number of measures that could be applied by legislators to promote equality and reduce the time burden on parents, including greater incentives for fathers to take on more childcare duties and also take on part-time work. There should also be a cultural shift within organisations to encourage people to find a better work life balance and train them in how to manage time when offered flexible working.
___________________________________________