August 2, 2023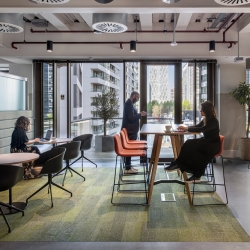 JLL has announced the launch of JLL GPT, which it claims is the first large language model purpose-built for the commercial real estate sector. Developed by JLL Technologies, the firm claims the bespoke generative artificial intelligence (AI) model will be used by its 100,000 plus workforce around the world to provide CRE insights to clients in what it believes will be a whole new way. JLL's extensive in-house data will be supplemented with external CRE sources, and the company plans to offer made-to-order solutions to clients later this year.
"Using JLL GPT in our secure computing environment, our global real estate experts will be able to deliver faster, smarter insights to our clients," said Yao Morin, JLL CTO. "We developed the technology so our employees can leverage generative AI knowing everything is in full compliance with our robust privacy and security standards. This is the latest innovation demonstrating how we tech-enable our most valuable asset – our people – to provide unmatched products and services to our clients."
JLL claims this is the latest example of the firm's 'data-first philosophy' of the industry's digital transformation. The AI has been trained on existing data. The firm claims that facilities managers will be able to use generative AI to transform standard real estate space utilisation and portfolio optimization dashboards into dynamic conversations that lead to more actionable decisions. Additionally, the business says its consulting experts can provide workplace planning advice to clients more quickly by combining qualitative information they gather through conversations with the GPT.
JLL has already deployed AI technology to improve building efficiencies, generate 3D leasing visualisations, calculate sustainability risks and power investment leads.
"Connecting buyers, sellers and lenders at the right time, with the right data in hand – within seconds – is going to determine success in this new generative AI era," added Richard Bloxam, JLL CEO, Capital Markets. "We are already using AI to optimize investment opportunities, creating a competitive edge for our clients. Leveraging comprehensive real estate data with JLL GPT's insights trained by our Capital Markets advisors will significantly enhance decision-making."