October 10, 2016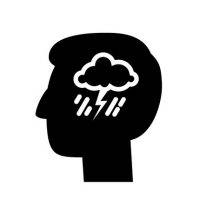 Almost half of UK workers (44 percent) know a colleague who has had to give up work because of stress, while more than a third of people (36 percent) say that colleagues have complained about feeling stressed to their employer, but received no support.  As a result, most people (56 percent) don't feel comfortable talking about depression or stress in the workplace. The fourth annual Employee Insight Report from Capita Employee Benefits, released to coincide with World Mental Health Day today (October 10) suggests that stigmas remain and companies should be doing more to encourage their workers to open up about mental health issues. The findings reveal that just 33 percent would feel comfortable talking to their employer if they have a mental health issue, like depression;  75 percent of respondents said they have felt stressed at work over the last 12 months but only 20 percent have taken time off work because of stress.
When asked what facilities people have access to at work if they feel stressed, 41 percent said they would normally keep working or wait until lunch/home time before taking time out. 30 percent said they can step outside for a few minutes, and just 10 percent said they have an Employee Assistance Programme (EAP) at work.
The research also reveals that healthcare benefits are amongst the most popular benefits that employers could provide staff with, with the use of wearable tech rising in popularity – a third of workers would like wearable technology to be provided by their employer to help them monitor their health. The vast majority – 70 percent – of employees said they felt less productive if they come into work while ill.
Alistair Dornan, head of health management at Capita Employee Benefits, said: "Our research reveals that a significant proportion of the UK's working population believes employers have a responsibility towards the personal health and mental wellbeing of their staff. And yet many workers are still uncomfortable speaking to their bosses about mental health, while a worrying quarter of the population say they have complained but nothing was done. With almost half of people (49 percent) saying they would still go to work while ill to avoid having work stack up in their absence, it's clear that employers have a significant role to play in supporting the personal health of their staff, which should include mental health. For World Mental Health Day, we are urging employers to make sure they are doing all they can to make sure their workers feel they have somewhere to turn if they are suffering from stress or depression at work."