September 24, 2020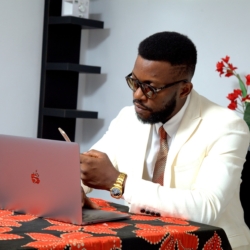 One in five Britons (19 percent) have become 'kitchen table entrepreneurs' during lockdown, either starting a business since March or putting plans in place to do so, claims new research by Direct Line – Business. Of those who haven't yet started their venture, one in five (19 percent) hope to have it up and running by the beginning of 2021.
The wave of entrepreneurialism derives from Companies House data, which suggests that between April and June, 162,479 businesses were registered, more than three times the average number of start-ups within this period over the last decade (49,301).
Despite research suggesting young people have been the hardest hit by lockdown, youngsters are showing the most entrepreneurial spirit. Almost half (48 percent) of young people (18-34) have become or intend to be entrepreneurs, with just under a quarter (23 percent) of these having already started their business since lockdown began in March.
"It is great to see that entrepreneurial spirit in the UK has not been dampened."
With recent ONS figures revealing that 730,000 people have become unemployed since March this year, those made redundant have had to explore new ways of earning money. Three quarters of this group (76 percent) are becoming entrepreneurs, beginning the development of new businesses, or planning to set one up.
People who have been made redundant have also been busy upskilling. More than eight in ten (83 percent) undertook tasks such as attending online webinars to develop their knowledge base. Half (54 percent) of people who have been working reduced hours during lockdown have planned or started a new business, compared with 16 percent of those who have been working full-time throughout lockdown.
Overall, more than one in twenty (six percent) acquired skills during lockdown that they believe will help them set up a new business venture in future – a figure rising to 15 percent among young people.
Regionally, the top four areas with the most newly established entrepreneurs (those who have started or put plans in place for a new business) are the following:
• London (43 percent)
• East of England (32 percent)
• East Midlands (27 percent)
• South East (27 percent)
The most popular industries for these entrepreneurs' new ventures are as follows:
• IT and Web design (21 percent)
• Engineering (14 percent)
• Building/ Property (8 percent)
• Education/ training (8 percent)
• Retail/ Wholesale (6 percent)
• Business/ Management consultancy (4 percent)
Jemma Holloway, Head of SME Insurance at Direct Line, said: "These results are extremely encouraging. Despite the uncertainty facing all of us, it is great to see that entrepreneurial spirit in the UK has not been dampened. I am particularly enthused by so many young people using this period to start up their own business, as well as the resilience of those made redundant."
Image by joekentelogoelogo