December 15, 2016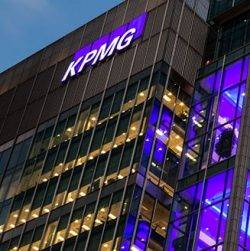 The first business in the UK has published detailed workforce data outlining the socio-economic make-up of the firm as a way of understanding its workforce diversity. KPMG has published data, which measures employees' parental occupation and education and the type of school employees attended along with graduate and school leaver socio-economic data from the past three years. It reveals that the vast majority of the workforce – 74 percent of respondents – received a state school education: 60 percent attended a non-selective state school and 14 percent attended a selective state school, with 23 percent receiving private education.  Additional detail on parental education shows that 48 percent have a parent or guardian with a university degree, while 43 percent do not. On parental occupation, 58 percent have parents in a higher managerial, administrative and professional occupation, 16 percent have parents employed in a manual occupation and 11 percent have parents in intermediate occupations. KPMG is the first business in the UK to share details of the parental occupation of its workforce, which is recognised by social mobility experts as a strong indicator of socio-economic background.
Melanie Richards, Vice Chair at KPMG, said: "When we talk about diversity, people immediately think of gender or race, but social background is equally as important.  Professional services firms have often been cited as bastions of the so called social elite and it's important we consign this stereotype to the past. We recruit from a wide range of schools and universities and while we do require a level of academic ability, we need personal qualities such as adaptability and curiosity, to help our clients analyse and respond to complex challenges.
"While the traditional milk round will always have a part to play, we have rethought the way we recruit, introducing new entry routes into the firm for those who want to join us earlier and learn at work rather than university.
"Now we need to assess the progress we are making and these statistics will play a vital role in helping us interrogate the socio-economic make up of our workforce.  As well as forming an evidence base for change, we hope this data will enable government and third parties to evaluate the effectiveness of policy in the workplace.  We need others to do the same and report their workforce data too to more effectively benchmark and track whether or not business is making progress on this issue."
Experts at the Bridge Group advised the organisation on the most relevant data points to measure social mobility and analysed the data, delivering a statistical overview.
Nicholas Miller, Director of the Bridge Group said "Understanding workforce diversity is essential to underpin any activity aimed at improving it, and this is most complex in relation to socio-economic background. KPMG have undertaken the most comprehensive collection of workforce data of any business to date, with evidence showing they are making positive progress with their school leaver and graduate recruits, and the inclusion of parental occupation provides particularly important insights."