July 10, 2019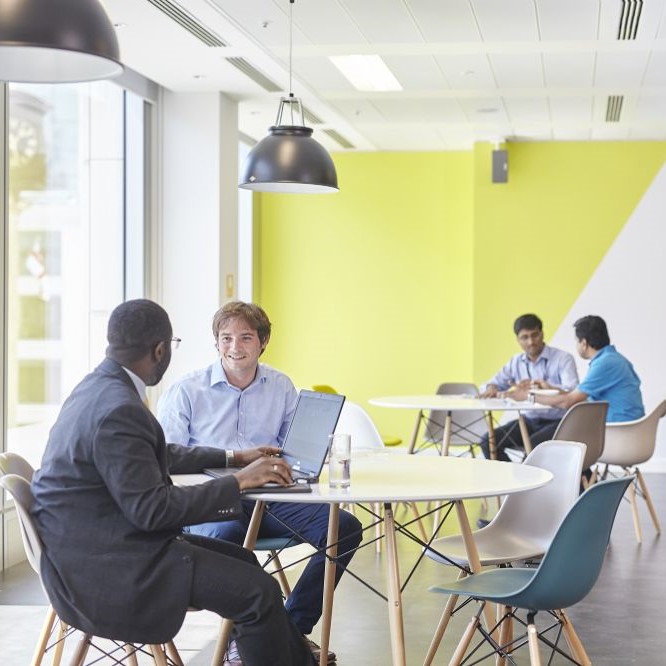 A new report claims that 86 percent of Britain's largest businesses are worried about raising their productivity with two-fifths (39 percent) calling their productivity 'very concerning', but that they are investing just 0.25 percent of turnover in measures to improve it, less than they invest in telecoms. The report by the Centre for Economics and Business Research (CEBR) and Concentra Analytics also suggests there is a "spray and pray approach" to driving productivity caused by a lack of insight into the performance of people.
Whilst most businesses are searching for the silver bullet in new technologies and automation, the analysis claims there is a vital link between business' understanding of their people and overall productivity. In fact, if large companies in the UK were to collectively improve their insight into workers, there would be an increase in the UK's GDP of £10.4 billion, a 0.5 percent improvement.
There is a clear correlation between organisations that are most productive and have insight into employee productivity
The research – which heard from 400 business leaders in the UK and US with more than 1,000 employees – shows that a third of organisations are investing less than £10,000 annually in understanding whether their people are in the right place, doing the right thing so it's hardly surprising that slow productivity growth is plaguing the economy.
Kay Neufeld, head of macroeconomics, CEBR said: "People are both the largest cost and biggest value creator for almost all organisations. Our analysis has shown that whilst businesses clearly understand overall productivity, when it comes to profit per worker there is a significant informational deficit. In fact, there is a clear correlation between organisations that are most productive and have both macro and micro insight into employee productivity or profit per worker. It is our hypothesis that businesses equipped with this information can identify challenges and introduce measures to address them rather than making sweeping changes by investing in the next business buzzword."
Low investment
As official Government data shows that Britain is achieving growth of only a quarter the level seen a decade ago, the data also showed that four out of five (79 percent) big businesses have made efforts to improve productivity despite low overall investment.
Of those investing in improving productivity, 31 percent have bought in new technology, with 29 percent reporting that their firm is investing in technology to accelerate automation of repetitive tasks. 39 percent are working to improve business processes and decision making, and 35 percent of companies are investing in new ways to improve employee wellbeing.
Rupert Morison, CEO of Concentra Analytics said: "It's easy to get blinded by the latest new technology, like AI, but businesses are missing a trick by not investing in an accurate understanding of their greatest asset – their people."
"The reality is that most large companies don't know enough about their employees or what they do, so it's hardly surprising that there's this much potential upside in getting a greater insight into what's going on with your human capital. For organisations that are investing in their future, getting better information on people and what they're working on improves productivity by making sure the right people are in the right place at the right time to deliver the operating plan. It's making sure people are clear about their roles, have the competencies for the job and can make a difference that inspires them, not a Friday beer fridge and a pool table," Morrison concluded.
Image: Concentra Analytics office