May 9, 2013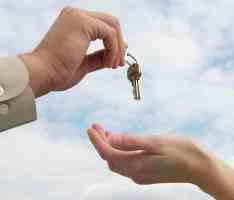 It's not just Manchester United who need to worry about the succession process following the departure of an aging white male. According to a new report from Cass Business School and recruitment consultants Ogders Berndtson, firms are largely unprepared for the changes in business practice that will come as their babyboomer executives are supplanted by their Generation X and Y descendants.  The report – After The Baby Boomers – argues that over half of organisations are unprepared for the changes. The report interviewed executives from 100 large organisations, making it most relevant for the sorts of blue-chip firms who are led primarily by 50-something accountants in the first place.
The report suggests that one solution as part of the preparation for change is for current executives to mentor the next generation of business leaders although it does not address the issue of whether this would perpetuate the current shallow gene pool of executives.
Many respondents also commented that the retirement of baby boomers from leadership positions would result in a mass exodus of talent over the next 20 years, which will intensify the global war for talent among existing executives. The report also claims that the next generation of leaders will bring their own skills to bear on the organisation including emotional intelligence, people skills and flexibility, which will be needed to attract and motivate a more diverse and mobile workforce.
The ability to speak foreign languages, partly as a proxy for cultural awareness, will be increasingly important. Some 85 percent of respondents believed being able to speak foreign languages will be more valuable to future executives than past ones.
Commenting on the report, Richard Boggis-Rolfe, chairman of Odgers Berndtson, said: "The retirement of the current generation of corporate leaders will lead to cultural changes that most organisations are unprepared for. In order to thrive in the post-baby boomer landscape, companies need to put serious thought and effort into smoothing the intergenerational transition for leaders from generations X and Y."