June 19, 2015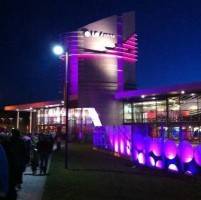 Six case studies, which outline how businesses can make the most of strategic facilities management to enhance their performance are being launched today (19 June), at the NEC in Birmingham. Developed by International Workplace for the Royal Institute of Chartered Surveyors, the latest set of case studies in the series, provides examples of best practice as outlined in RICS' Strategic Facilities Management (FM) Guidance Note. The case studies, which can be downloaded from RICS' website, cover a range of strategic FM issues including procurement, innovation, technology, sustainability, talent management and health and safety. Key themes include a professional understanding of the impact of FM to a company's reputation, brand and performance, engagement with staff and the supply chain, the importance of measuring impact and outcomes and communication.
The full suite of case studies comprise:
Delivering strategic FM services at a major events venue
Procurement via partnership – FM in health and social care
How introducing smart working practices has helped National Grid create a sustainable legacy
Working to deliver FM services at the largest dedicated rugby union venue in the world
Providing specialist Facilities Management consultancy services in the United Arab Emirates
Facilitating business and pleasure at the world's busiest airport
Paul Bagust, Director of the UK Commercial Property Professional Group at RICS said: "Although focusing on a variety of different examples, the six case studies demonstrate many common themes to good workplace management and reflect the best practice theories outlined in our Strategic Facilities Management (FM) Guidance Note.
"Central to this is the facilities' teams understanding of an organisation's business objectives. It is only by having this understanding that facilities managers can take a professional approach to the workplace, ensuring facilities complement the corporate values and mission. The best examples of this are when the facilities team becomes part of the leadership function of the organisation, helping to shape and drive the business objectives."
Paul Bagust continued: "These case studies also provide us with the practical examples the FM industry needs in order to raise awareness amongst business of the strategic benefits of FM in order to help get leading facilities managers at the decision making table."
Delegates at the event will hear from the authors of the case studies and from speakers including the NEC team on how their facilities management strategy was developed and delivered.
David Sharp, Managing Director of International Workplace, who drafted the document, comments: "We are seeing increased demand for a consistent approach to facilities management among clients operating in international markets. We were again delighted to work with RICS on this third series of case studies that both reflect the growth of FM as a recognised professional discipline and we hope illustrate the approach being adopted by leading organisations to address the challenges and opportunities of economic, social and technological change."
This is the third series of RICS Strategic FM Case Studies for further information visit www.rics.org/uk/tag/facilities-management/