November 25, 2020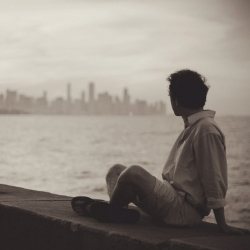 The location of a potential employer's workplace is becoming more important to workers – despite a surge in people working remotely, according to outplacement firm Randstad RiseSmart UK. Almost half (49 percent) of workers now say location is an important factor in choosing an employer, up from just over a third (35 percent) pre-pandemic.
The long-term study, which has polled the opinions of approximately 36,000 adults in the UK since 2016, suggests a decline in the importance potential employees attach to the location of their workplace. In 2016, 'location' was one of the 5 most important criteria when choosing an employer for 40 percent of workers.
That fell to 38 percent in 2017 and 36 percent in 2018 and 2019 – then dropping to 35 percent before the pandemic struck. It was becoming significantly less important to younger workers; pre-covid, only 26 percent of Generation Z workers said location was a top 5 priority for them when choosing a new employer.
"Employees have sipped a new lifestyle – and they like the taste."
Simon Lyle, UK managing director of Randstad RiseSmart said, "The location of their workplace has become less and less important to people as broadband and technology have made working from home more realistic to a great number of people across the country. But the pandemic has seen a complete u-turn in employees' priorities. Workers are reassessing what they think is important.
"As a result of Covid, millions of people have been working from home. These employees have sipped a new lifestyle – one without horrendous journeys to the office – and they like the taste. In the medium-term, they aren't willing to start commuting again. And in the short-term, an hour and a half on rammed public transport looks even less appealing when it comes with the threat of catching the virus. The seismic changes produced by Covid are going to affect how employers try to attract workers profoundly."
Image by Free-Photos