November 25, 2020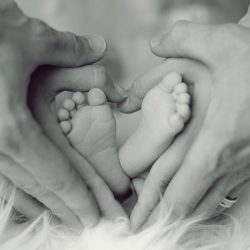 Women taking maternity leave collectively lose out on £3.2bn worth on earnings, a fall of nearly half their average annual salary, claims new research from Direct Line Life Insurance.
Insight from HR professionals claims the average maternity leave comprises 30.5 weeks of fully paid and reduced pay leave which, on an average annual salary of £27,687 for a first-time mother in the UK, amounts to a total of £13,545. The remaining 8.5 weeks, which are covered by statutory maternity pay – £151.20 a week – adds another £1,290 to the average salary and creates a total of £14,835, assuming the mother takes a full year's leave. This is £12,852 (46 percent) less than if they were working and a shortfall of almost £250 per week.
It isn't just maternity leave pay and duration which worries prospective parents. Half of UK adults (55 percent), some 29 million people, do not believe the statutory two week minimum length of leave available to fathers is long enough. Four million workers are not happy with the amount of fully paid parental leave that their company offers and just a third (32 percent) are satisfied with the level of statutory pay they would receive if they had a child.
As companies usually stop paying their employees after 30.5 weeks of maternity leave, this could explain why the average amount of time taken off is 32 weeks. In fact, over a fifth of recent or expectant parents (22 percent), some 2.6 million people, were unable to take their full entitlement of parental leave, with 1.7 million (14 percent) unable to afford to take the time off.
As the average year-long maternity leave only covers around 54 percent of the typical female salary, expectant and recent mothers have had to cut back on expenditure in order to save money. Overall, three quarters (76 percent) of recent or expectant working mothers have had to find a way to cover the loss of earnings during their maternity leave. Just one in six (18 percent) are in a secure enough financial position not to need to cover the shortfall.
"It's important parents are able to take time off work and focus on their new arrival."
The most common items recent and expectant mothers have looked to save money on are everyday items like groceries and additional expenses like clothes (both 28 percent) while 19 percent have been given financial support by friends and family. The loss of income meant relying more on the other household income, with one in six (17 percent) stating their partner had to work longer hours and one in eight (13 percent) reporting their partner had to get a second job.
Analysis of labour market data has highlighted over the past decade, the number of parents in work has risen, with 93 percent of fathers and 75 percent of mothers with dependent children working, 4.5 percent and eight percent more when compared with 10 years ago. On average, mothers work slightly fewer hours than non-mothers, clocking up 29 hours per week compared to the female average of 30. However, fathers tend to work longer hours than non-fathers, recording an average of nearly 39 hours per week compared to the male average of 37.
Only 1.8 million recent or expectant mothers (35 percent) plan to, or have already, returned to work on the same hours that they were on previously before maternity leave, compared to the majority (54 percent) of fathers. Meanwhile, one in eight (16 percent) fathers returned to work on a part time basis having had a child, with 11 percent working more flexibly and three percent not returning at all.
Chloe Couper, Business Manager at Direct Line Life Insurance, commented: "Having a child is one of the most important life events anyone can go through and it's important parents are able to take time off work and focus on their new arrival. It can also be a stressful time and put pressure on the family finances, both from the cost of having a baby and from losing income. Where possible, parents may wish to set aside funds before their baby is born to cover the shortfall in earnings in order to have a longer period of parental leave."
Image by Andreas Wohlfahrt