May 4, 2016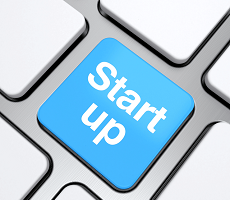 One new tech company has started every hour in London since 2012, which has firmly established the Capital as the global leader in tech and media start ups. According to property firm JLL, over the last five years, a massive 45,000 new tech businesses has been set up in London, with 98 percent of tech companies being start-ups and small businesses. There is migration from the West End to the City and the East, including 'Silicon Roundabout' in Old Street, but also new areas which are attracting technology and media companies. The growth of small business has also seen the average office footprint of T&M business fall over the last three years. JLL says for every one T&M company that moved out of Aldgate, Clerkenwell and Shoreditch over the last three years, two new tech and media companies moved in indicating the rapid consolidation of T&M business in the East.
"The occupier migration East is underpinned by the desire to be close to other pioneering companies and amenities", said Michael Davis, Head of London Unlimited at JLL, adding: "Fundamentally this is the part of London where the lion's share of undergraduate and postgraduate talent now resides. Every company is vying for the brightest minds."
"This continual in-migration is shaping the area that stretches from Kings Cross to Aldgate. Larger companies want more advanced buildings, whilst retaining an element of the 'cool' that made the areas desirable in the first place.
"As London property costs have risen over the past market cycle it has caused occupiers to work their spaces harder in an attempt to preserve their cost-effectiveness. However, it is not without its pitfalls with more embryonic companies looking further afield as the affordability question still rages on."
With occupancy costs continuing to increase and no let-up in the battle for talent, T&M companies will be asking themselves how much they are willing to pay for offices in the most popular markets. New submarkets accommodating T&M occupiers are expected to emerge over the next three years.
Tom Duncan, Associate Director – UK Research said: "Tech and media is a dynamic part of London's office market. This sector in particular has been experiencing rapid growth of small, start-up businesses and the larger tech powerhouses like Google, Facebook and Amazon.
"As these firms compete for a limited pool of talent, real estate is becoming ever more important as a unique company selling point. Meanwhile, average office footprints are reducing as small businesses expand and rental costs continue to trend upwards."