September 9, 2015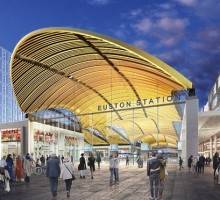 The number of firms planning to expand in London is at its highest level (50 percent) since 2012, though retaining employees and improving the capital's infrastructure remain key concerns. According to the re-launched CBI/CBRE London Business Survey, over half of companies (55 percent) are increasing head counts, although three in five firms (60 percent) only hire where essential. London firms' optimism has rebounded from last year, with almost half of companies (47 percent) feeling more positive about the UK's economic prospects in the next six months – reversing the steady decline seen since the first quarter of 2014 – and 40 percent feel more positive about business prospects. Nearly four in five businesses (76 percent) highlighted improving the capital's transport infrastructure as the number one issue the new Mayor of London must get down to tackling when they enter City Hall next year.
Two fifths (41 percent) said more effective and strategic planning decisions needed to be taken while improving London's congested roads is the top infrastructure priority for more than half of businesses (56 percent). This is followed closely by better digital connectivity (49 percent), vital for the growing creative and financial technology companies the city plays host to. To boost infrastructure investment, firms favour a mix of measures, from a streamlined planning system to speed up decision making (74 percent) to business rate reform (64 percent).
Nearly two thirds (59 percent) said building more quality and affordable housing was vital in order to help recruitment of entry level staff. In fact, almost a third of respondents (29 percent) said their employees are actually having to leave their jobs and move because costs are too high. Two thirds of businesses (63 percent) still believe there isn't enough funding for affordable housing, and over three quarters (76 percent) do not believe the target of building 42,000 new homes a year, set out in the London Housing Strategy, will be met.
Lucy Haynes, CBI London Director, said: "The capital's businesses are feeling upbeat about the economy, and the number of firms looking to expand in the capital is at a three year high.
"As a first class global city, London is alive and kicking to the changing demands of the twenty-first century. But relying on creaking infrastructure and failing to build enough homes for London's workers is eating away at firms' potential to grow and create jobs.
"From day one at City Hall, the next Mayor must take meaningful steps to improve transport links and boost the systemic lack of affordable housing. Failing to do so will see talented, skilled workers overlooking the capital for other cities – nationally and internationally, to live and work – hampering the success of London's businesses."
Added Adam J. Hetherington, Central London Managing Director, CBRE UK: "If London doesn't have the necessary infrastructure, vision and the planning freedom to make those visions a reality, its time in the sun as a global destination will be short-lived.
"World-class infrastructure, whether it be road networks or digital connectivity, are the foundations on which a growing city and thriving economy must be built.
"London has a unique draw for employers and employees; it's down to all those that have a stake in the city, not least the new Mayor, to ensure this remains the case."
Picture: plans for the redevelopment of Euston design by Grimshaw Architects that were announced yesterday.