June 1, 2015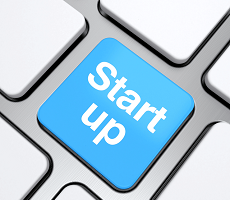 The UK has seen an all-time high of new startups in 2014, with London contributing the majority of new businesses to the mix. According to a new analysis by Instant Offices, London's startup scene is set to reach record highs in 2015 as it spearheads the UK's growing entrepreneurial community. The tech industry in particular has skyrocketed, rising 40 percent year-on-year and resulting in a seven year high. Research from the national enterprise campaign Startup Britain shows 581,173 businesses registered with Companies House last year, beating the previous record of 526,446 businesses recorded in 2013, and 484,224 in 2012, indicating a rapid upward trend of the UK's startup market. Last year alone, London produced 184,671 startups, centering around finance, media, fashion and technology. Investment into England's capital has also seen rapid growth, with London now the leading venture capital city in Europe.
Dan Szweda, Head of Online Broking at Instant Offices comments: "London's startup scene is clearly stronger than ever and we continue to see consistent demand, particularly from tech startups. Tech City remains popular but we are seeing new areas like Shoreditch, Canary Wharf and West London emerge as hotspots too. What is also encouraging is that many are seeing out their first year successfully and are growing aggressively in their second year."
London startups have attracted over £900 million in venture funding in 2014. There is also an increase in government support for entrepreneurs, with the UK government investing £50 million to help with the growth of the London startup scene.
London's thriving startup community has regular meetups and events where entrepreneurs share ideas, as well as an abundance of shared and co-working spaces to support up and coming businesses.
Instant Offices has created an interactive guide to startups in London, showcasing the hottest new firms and the best workspaces to start your business as well as helpful incubators and accelerators.
The map aims to help potential startups find the best areas to suit their business while helping entrepreneurs find support and startup events happening in their district.