June 2, 2015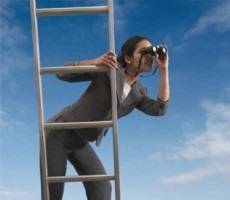 The latest research on the aspirations of so-called Millennial workers (born 1980 – 1999) reveals a cohort that wants to rise up the career ladder as quickly as possible, but do so in a less traditional workplace than previous generations. According to a whitepaper – 'Attracting and Retaining Millennial Professionals' from recruitment firm Robert Walters, 91 percent of Millennials say the opportunity for rapid career progression is one of the most important things about their job, with 68 percent citing a clear path to grow in a role is the most important factor in keeping them engaged. While Millennials are not that different from their older colleagues – they favour a more relaxed working environment where technology is seamlessly integrated into their working practices. They also place a higher value on personality, communication skills and fit within a team than they do on hard technical skills.
"Millennial workers have much in common with their older colleagues in terms of how they are motivated and what engages them at work. However, employers risk disconnecting with their Millennial workers if they fail to acknowledge the importance Millennials place on career progression." says Andrew Setchell, Director at Robert Walters.
A priority for Millennials professionals is finding an employer who embraces technology, with 53 percent saying they would be more likely to take a job with an employer who used the same technology that they do.
With many of them feeling more at home in a digital workplace than any other generation, Remaining open to adopting popular technology and investing in the latest systems and platforms into the workforce can give a powerful edge over competitors in attracting this target market.
Millennials were also shown to value a more social workplace, with 30 percent saying that a social outing with their colleagues was the most important part of their induction at a new job. 75 percent of Millennials also considered an engaging and fun workplace an important part of their job.
Added Setchell: "Businesses that neglect the social aspects of their culture, risk alienating Millennial employees. For more traditional businesses this may be particularly challenging, but embracing small changes can serve to show Millennial workers that managers are receptive to new ideas"