July 13, 2020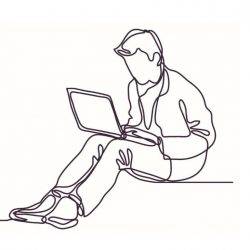 New research by the Institute for Employment Studies (IES) think tank, funded by Standard Life Foundation, suggests that low paid workers are bearing the brunt of the Covid-19 crisis. The analysis provides what it says is the first detailed assessment of official Labour Force Survey data for the post-crisis period.
It claims that since the start of the crisis, employment has fallen significantly for those in low paid jobs – down by four percentage points between February and April, which is equivalent to a fall of 140 thousand.  Employment for those in higher paying jobs however is unchanged between February and April.  This fall is in spite of the measures put in place to protect jobs (the Job Retention Scheme and Self-Employment Income Support Scheme), suggesting that there is a sizeable group of low income workers missing out on support.
The authors of the report say that the drop in employment likely reflects both the occupations that low paid workers are in, but also their often more precarious employment conditions – with the research finding that low paid workers are two thirds more likely to be in temporary work, three times more likely to be part-time, and nearly five times more likely to be on zero hours contracts than higher paid workers.
Low paid workers are significantly more likely to report having been temporarily laid off or had their hours reduced due to the crisis – with two fifths of those working fewer hours in April reporting that this is due to the economy (compared with one third for higher paid workers).
One in eleven low paid workers are looking for a new or additional job – double the rate for those in higher paid jobs, and equivalent to 400 thousand low paid workers looking for new work.
Commenting on the findings, IES Director Tony Wilson said: "This analysis suggests that many low paid workers may have already slipped through the cracks during the crisis – with employment falling significantly during April, while it held up for other groups.  This reflects the often precarious nature of low paid work – with workers two thirds more likely to be in temporary work and nearly five times more likely to be on zero hours contracts than the higher paid.  So while the government's plan for jobs is welcome, it needs also to address job security and precarious work.  And with nearly one in ten low paid workers looking for a new job, we must ensure that those in work are getting the help they need to find a better job."