May 16, 2016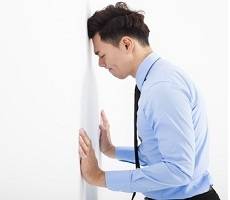 To mark the first day of Mental Health Awareness Week, (16-22 May 2016) the most comprehensive survey on workplace mental wellbeing has been announced. The National Employee Mental Wellbeing Survey is designed to herald a step change in how businesses approach mental health in the workplace. Mental ill health is the leading cause of sickness absence in the UK and is on the increase. 15.2 million days of sickness absence in 2013 were caused by everyday conditions such as stress anxiety or depression – a dramatic increase from 11.8 million days in 2010. Business in the Community which is launching the survey with support from Mind, CIPD, the Institute of Leadership and Management, The Work Foundation, Maudsley Learning at Work and Mental Health First Aid; aims to use the results to help identify solutions to improve mental health at work. A new interactive toolkit to help employers take positive actions to build a culture that champions good mental health also being launched today.
Louise Aston, Wellbeing Campaign Director at Business in the Community, said: "The launch of the survey is another landmark moment in our work to tackle mental health in the workplace. It will raise public and employer awareness of the importance of mental wellbeing; including the crucial role of the line manager.
"It will identify how equipped line managers and employees are to spot the early warning signs of poor mental health, to have a conversation around mental health, and to signpost colleagues to appropriate support. It will also identify interventions that may be impacting on mental wellbeing, and over time will help us to track the shift in managers' capabilities to understand and improve mental wellbeing."
The online survey is completely confidential and will be conducted every year for the next three years by YouGov, and aims to be the largest ever survey of mental wellbeing at work.
Questions will focus on levels of employee mental wellbeing, awareness of mental wellbeing issues, and managers' ability to support mental wellbeing. The survey will run for 11 weeks, and close on 29 July. The findings will be launched one week before World Mental Health Day, on 4 October.
Said Aston: "We are convening partners and business in a collaborative effort to provide a snapshot of employee mental wellbeing with the intention that we can all work collectively to improve mental wellbeing at work.
"We are asking businesses to promote the National Employee Mental Wellbeing Survey to their employees and wider networks so that, working together, we can reach as many employees as possible – asking them to share their experiences of mental health in the workplace."
New toolkit for employers
The launch of the survey coincides with the launch of a major new interactive resource for employers, developed by Business in the Community and Public Health England. The Mental Health Toolkit for Employers aims to help employers to take positive actions to build a culture that champions good mental health and provide a greater understanding for how to help those who need more support. To use the free tool, click here.
Justin Varney, National Lead for Adult Health and Wellbeing, Public Health England, said: "All employers have a responsibility to support the health and wellbeing of their staff. Staff who have positive mental health are more productive and businesses who look after the mental wellbeing of their employees can see a significant impact on business performance.
"This toolkit will help employers understand and act, step by step. It will help employers pick out the best free resources that are most useful to them, and help them develop an approach that fits the needs of their organisation."
To take part in the National Employee Mental Wellbeing Survey, which is open to all UK employees click here.