May 20, 2021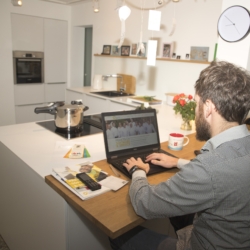 The COVID-19 pandemic has accelerated the transition away from traditional workforce models, and 56 percent of companies are expecting to shift more of their roles to contingent, project or contract work as a result, according to a new report by Randstad Sourceright.
Randstad Sourceright's 2021 Talent Trends research, based on responses from 850 C-suite and talent leaders across 17 markets globally, claims that the pandemic has led companies to increasingly adopt a more flexible approach to talent while also still maintaining key expertise and skills within their permanent workforce to better adapt to ongoing economic recovery efforts. In particular, the survey claims that 77 percent of C-suite and HR leaders say their talent strategy is now more focused on workforce agility than ever before.
"As organisations embrace a more agile way of working during the recovery and in the future, simply engaging more contingent talent may not be enough. Companies will need to look at their workforce and skills more holistically. This requires nurturing a diverse and inclusive culture, investing in a consumer-like talent experience enabled by technology, and using market intelligence and talent analytics to understand skills availability," said Mike Smith, global CEO of Randstad Sourceright. "It's a chaotic time, but disruption often leads to transformative results, and organisations should consider how to take this opportunity to redefine work and the use of all forms of talent."
"It's a chaotic time, but disruption often leads to transformative results"
With the increased focus on contingent talent, businesses are realising there is an opportunity to leverage their recruitment capabilities not only for permanent talent, but to attract and engage with flexible talent as well. In fact, 69 percent of organisations expect to implement total talent management in 2021, and nearly half (47 percent) of organisations are increasing budgets allocated for total talent investment.
To aid recruitment efforts, companies are tapping HR technology tools to redefine and enhance their talent acquisition strategies. Seventy-one percent of organisations say AI-powered solutions and robotics will make the recruitment process more efficient, and the same percentage say they will be able to source, attract and engage more of the right type of talent.
"Deploying talent analytics is essential for companies trying to achieve greater agility," said Smith. "During this period of recovery, it's imperative that organisations are assessing how leveraging new tools and data can expedite their development of a more holistic, agile workforce strategy."
Image by Rolf Hassel