October 9, 2018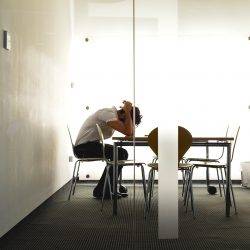 The majority of employees (77 percent) agree that people should take proactive steps to manage their mental health a new survey has revealed. Of those surveyed, the vast majority felt that there is increased awareness about mental health (87 percent) and that people are more willing to talk openly about mental health issues than they were a few years ago (82 percent). The impact of high-profile people speaking out about their own mental health challenges was believed to be the biggest influencing factor, cited by more than half (53 percent) of respondents. The majority have used or would use online counselling services or helplines (72 percent), apps for meditation or relaxation (69 percent), online chatrooms and support groups (67 percent) and interactive GP services (65 percent). The survey, which was carried out by Accenture also found that employees are increasingly using technology to manage their mental wellbeing; with one in four people (39 percent) using technology to manage stress, improve sleep and boost mental wellbeing, rising to almost half (46 percent) of people who have experienced mental health issues.
In contrast, within the workplace only a quarter (25 percent) of employees were aware of wellbeing initiatives to keep staff mentally healthy and one in five (20 percent) knew their organisation had a written policy on mental health. Just 22 percent of employees said they would be open with colleagues about mental health issues. Fear of being treated differently was the top concern (39 percent) while more than a quarter of people (27 percent) felt it could damage their career prospects. Only 14 percent said a senior leader had talked about the importance of managing mental health in their workplace.
The majority of users (67 percent) are being guided by professional recommendations about technology for mental health. However, one in three workers are willing to use technology to support their mental health without any professional guidance, and 75 percent would consider using tech without knowing how well it was tested.
"At Accenture we're working to create a culture where everyone is able to talk about their mental health and knows how to help a colleague who may be struggling," said Barbara Harvey, Managing Director and Mental Health Lead for Accenture in the UK.
"We want to empower people to do what's right for them when it comes to mental wellbeing, and technology can be a vital channel for those who are not ready to talk as well as those who are working away from home.
"Recent high-profile initiatives have made mental health in the workplace a priority across UK business said Sophie Dix, Director of Research, MQ. "And they are providing unprecedented information and support for employers, which will be vital in changing attitudes and practices,"
"To truly capitalise on these advances, we also need to develop effective ways to treat and prevent mental health conditions in the workplace. Accenture's welcome new report shines a light on the potential for using technology to achieve this goal. But it also points to the major lack of evidence that exists for current interventions. Through research we can change this – and at MQ we're working with business to make this a priority."