October 9, 2018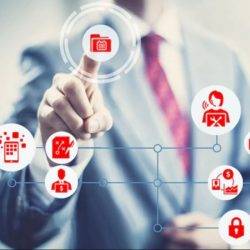 More than half of CEOs (53 percent) admit they can't find candidates with the necessary skills to help them navigate an increasingly digitalised business landscape a new survey from Robert Half has claimed. These include data analysis and digital skills, as well as softer skills such as resilience, adaptability to change and critical thinking. This means that nearly five million UK SMEs, the equivalent to four out of every five (82 percent) small and medium-sized companies, are struggling to attract the skills they need. As a result, many are being forced to offer salary packages higher than originally expected to recruit the right talent. These concerns are set to increase with the uncertainty of Brexit and the potential decrease of skilled talent. As a result, many businesses are increasing their recruitment investment to secure the right talent, while also preparing for the UK's exit from the European Union. More than two in five (43 percent) SMEs say increased remuneration levels have been necessary in the last three years to secure the best quality candidates – more so than large businesses (35 percent).
The Robert Half 2019 Salary Guide also found that seven out of 10 businesses are paying more than they initially planned to secure their favoured candidate, as a fast-paced market drives increasingly competitive salary negotiations.
Matt Weston, UK Managing Director at Robert Half commented: "Technology and digitalisation is rapidly changing the UK business landscape. This, coupled with uncertainty around Brexit, means that businesses must adapt their recruitment strategies to ensure they are equipped with the right talent to keep up. However, the skills desired within certain roles remain specialist and unobtainable without presenting a competitive offer. The skills required is changing at faster pace than their adoption among the mainstream UK workforce, creating a 'buyer's market' for those who possess them. Attracting, securing and retaining the right talent will rely on faster hiring times, flexible recruitment strategies and competitive remuneration packages."
UK businesses were asked: What are the top three initiatives you have focused on in the last three years to attract top talent?   
| | |
| --- | --- |
| Business size | Increased remuneration levels over the last three years |
| Small, medium businesses | 43 percent |
| Large businesses | 35 percent |
| Public businesses | 43 percent |
| Private businesses | 40 percent |
Source: Robert Half, 2018
UK businesses were asked: What are the top three measures you are currently undertaking to ensure you have the requisite skills in your department?
| | |
| --- | --- |
| Business size | Providing training to fill skills gaps |
| Average UK | 58 percent |
| Small, medium businesses | 52 percent |
| Large businesses | 68 percent |
Source: Robert Half, 2018
 Pressure on businesses to invest in measures to retain top talent
In order to cope with the intensifying war for talent, companies are investing in training and workplace benefits. Skills development is now a crucial component of job satisfaction. More than three in four (76 percent) employers said their staff wanted to leave if they were unable to provide them with training. However, SMEs lag behind large companies in the training they currently offer staff (52 percent versus 68 percent**) meaning top talent is likely to be attracted elsewhere.
Factoring in recruitment fees, remuneration and onboarding costs such as training, employee "churn" is estimated to cost businesses £30,0003. Many SMEs are investing in softer benefits to increase retention levels – while 39 percent currently have an employee wellbeing programme in place, over a third (34 percent) offer flexible and remote working.
Matt Weston added: "For SMEs, it may be more difficult to compete for a candidate against larger organisations on financial compensation alone. However, by considering their long-term talent pipeline, SMEs are able to compete on non-salary benefits, career opportunities and responsibilities of the role. SMEs have an opportunity to show employees they are valued members of the workplace. While salary will always be an important factor, offering people ways to work happy will be vital in the war for talent."
Download the Robert Half 2019 Salary Guide