September 15, 2021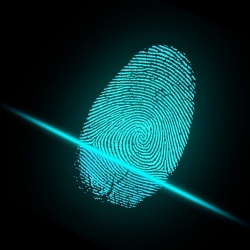 More than two-thirds (70 percent) of UK businesses have been the victim of a successful network security attack in the last year, and 65 percent have been the victim of at least one ransomware attack in the last 12 months, according to new research from Barracuda Networks.
These findings were released in a new report titled: "The state of network security in 2021." Commissioned by Barracuda, the research surveyed 100 UK IT decision makers responsible for their organisation's networking, public cloud, and security to get their perspectives on cloud adoption, working from home, security concerns, and a variety of issues and challenges related to cybersecurity risks.
The data highlights that a significant 80 percent of respondents with company-issued devices share their home internet connection with other members of their household, posing a significant security risk. Furthermore, one third (34 percent) of UK companies do not issue company devices, and instead operated a bring your own device (BYOD) policy, and an additional 43 percent of companies do issue company devices, but still allow BYOD for some use cases such as email.
What's more, remote working is set to continue, with over nine in 10 (94 percent) IT decision makers suggesting that the majority of their workforce are likely to continue remote working for at least one or two days a week. 34 percent will even remain working from a remote environment on a full time basis.
"Organisations are experiencing a high level of network breaches"
To help overcome work-from-home challenges, the report claims that Secure Access Service Edge (SASE) technologies are being prioritised to prevent security breaches and overcome work from home challenges.
In fact, 97 percent of UK IT decision makers have already deployed or plan to deploy of Software Defined Wide Area Network (SD-WAN), Zero Trust Network Access (ZTNA) and Extended Detection and Response Solution (XDR).
Tim Jefferson, SVP, Engineering for Data, Networks and Application Security, Barracuda: "Organisations are experiencing a high level of network breaches and facing ongoing connectivity and security challenges as they adapt to hybrid work environments. But, they are realising that moving to SaaS applications and the public cloud improves both the user experience and security, so they're starting to embrace new SASE technologies."
Image by ar130405