October 17, 2018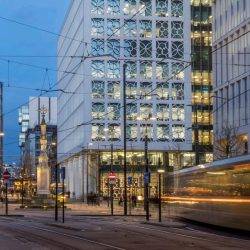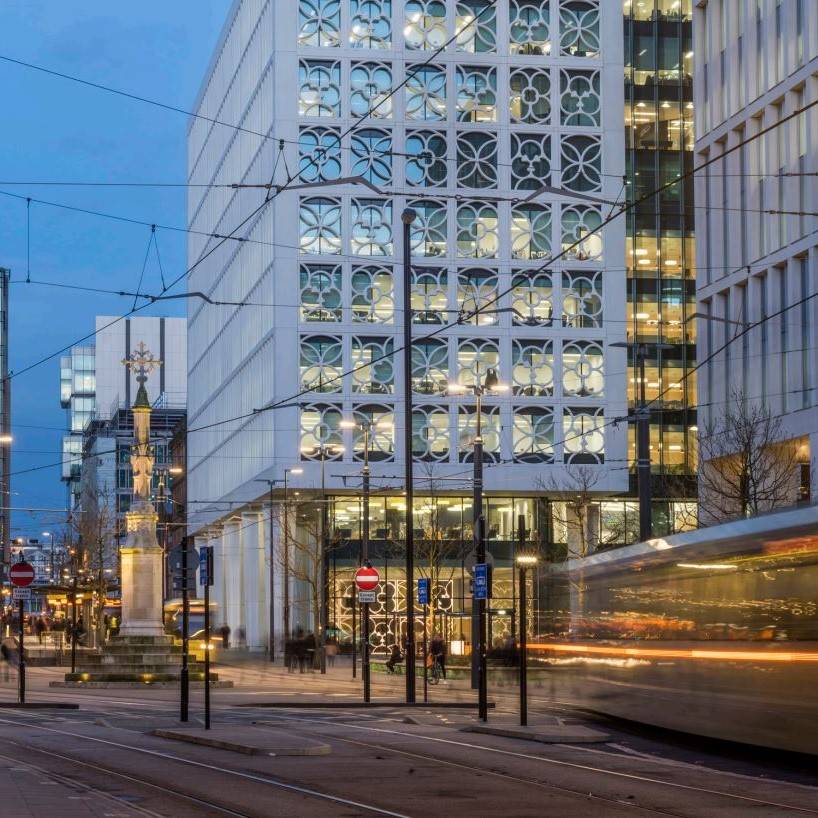 The new northern home of the BBC is giving London a run for its money when it comes to siting offices for the UK's top tech talent, with Manchester leading the way, according to CWJobs. The recruitment firm found that those who consider London to have the best talent, the most likely (75 percent) reason for this being the concentration of tech companies. Of those employers who believe Manchester has the UK's best tech talent (9 percent), 56 percent believe this is due to better tech-focused educational institutions (vs 43 percent who thought London's were better). This suggests there could be a strong future for Manchester if they are able to continue to train up high quality employees of the future. When it comes to launching start-ups, whilst London (45 percent) is still the preferred choice overall, one in four (24 percent) IT decision makers (ITDMs) surveyed would choose to launch in the Northern Powerhouse rather than the Capital.  Showing the huge growth in appeal of the region and its reputation as a hotbed for innovation. ITDMs based in the North would be most likely to launch in Manchester (33 percent) or Newcastle (13 percent), with only 29 percent saying that they would do so in London.
Furthermore, half (50 percent) of ITDMs surveyed have considered opening additional offices – or upping sticks and moving office altogether – in order to attract IT and technology talent, indicating the lengths companies will go to secure the best employees. Manchester (21 percent) and London (20 percent) are the cities most likely to be considered for a new office, with those in the North much more likely (33 percent) to choose Manchester.
Manchester proves itself the shining beacon of the Northern Powerhouse with 71 percent of ITDMs based in the North of England saying their organisation is increasingly hiring talent from the city. Leeds (33 percent), Liverpool (25 percent) and Newcastle and Sheffield (both 21 percent) trail way behind Manchester, proving the city is well-established as the northern city for tech talent.
However, more than four in five (84 percent) ITDMs state that their organisation is finding it increasingly challenging to hire IT and technology talent, with those in the North of England even more likely (88 percent) to say that this is the case. This shows that the skills gap plaguing the tech industry is a country-wide issue.
Tech workers prefer Manchester and London
When it comes to tech workers choosing where to live, London (18 percent) and Manchester (15 percent) are almost neck and neck ahead of all other UK cities, proving the capital may be losing its grip as the UK's most desirable place to work. Of those choosing Manchester, 57 percent believe the city offers the best work/life balance, compared to 52 percent of those who chose London. Higher pay (67 percent) and having the most appealing things to do outside of work (65 percent) are the most common reasons that respondents would choose to live in London, however, the cost of living is more appealing in Leeds (60 percent) and Newcastle (53 percent)
Dominic Harvey, Director at CWJobs commented on the research: "Has the London tech bubble finally burst? Not quite, but Manchester is proving itself as an ever more dominant force for tech talent. The city's strong tech educational institutions and the appealing work/life balance it offers make it an ever more viable option compared to London. That said, London still has serious weight for tech talent and tech companies and that's not likely to change any time soon.
"Investment by the UK Government in infrastructure and communications has clearly proven fruitful in Manchester, however, more can still be done, particularly in the rest of the Northern Powerhouse. We've already seen high-profile businesses, such as the BBC, relocate to the region and I expect that if more investment is placed on infrastructure this number will only continue to grow. Once Northern cities are better connected, there is no saying how many businesses may take the leap and move to the region."
Henri Murison, Director of Northern Powerhouse Partnership, added: "It is promising to see that the Northern Powerhouse is so favoured as a place for digital start up activity; almost one in four IT decision makers surveyed would choose to launch in the Northern Powerhouse. We also find through our own dialogue with businesses, both here in the UK and globally, that the attractions of our great cities have never been more widely known to those who want to come on in and be part of the Northern Powerhouse.
"We need to support tech start-ups with access to investment funding and mentoring, as well as train and retain our young people to meet the demand for highly-skilled digital roles. We need to see an improvement in connectivity and lead the way on world class digital infrastructure, with businesses working closely with our city leaders to foster a digital environment to support our entrepreneurs, and those wishing to lead the next Industrial Revolution in their own businesses."