November 12, 2021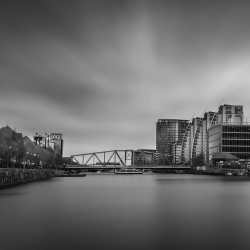 Manchester's office market could see a boost thanks to its 22,850 SME businesses says Cluttons, who have recently launched an office on King Street in the City. Recent research by distribution company Citisprint highlighted that Manchester's SMEs are also the most confident with 33 percent saying their business is in better shape post-pandemic, and 52 percent expecting to grow in the next 12 months.
According to Cluttons, if 52 percent of the 22,850 businesses grow by just 1 person over the next 12 months, this could equate to 1.1m sq ft of extra floorspace for the city, while if just 10 percent of those businesses grow by 10 people, that could mean another 1.2m sq ft in demand, equating to a potential 2m sq ft of space linked to these figures alone by the end of 2022.
Charlie Ardern, head of Cluttons' Manchester office, said: "Manchester has a very diverse commercial market with thousands of SME businesses driving demand, particularly post Covid. While our analysis is based on the confidence of these businesses, it is a conservative estimate and does not include any major requirements out from corporates looking for big chunks of space. Such confidence can only be a good thing for our city's office market which is one of the most connected and fast evolving to be found across the UK."
"Savvy investors and asset managers could do well from acquisitions"
"With lenders hugely supportive and with a good current appetite to lend to SMEs plus new players such as BNorth coming into the market, and players such as Coop coming back in this sector, there is every reason to be positive about these figures. The issue may be lack of development in the short to medium term due to lack of skilled tradesman and the lag in the materials supply chain but savvy investors and asset managers could do well from acquisitions that can be geared towards city centre office demand. We would expect to see rental and value growth in this sector as a result."
The region's industrial and city centre residential market also continues to fare well according to the agent with industrial values showing no sign of slowing in the short term and at least until current supply chain and tradesman shortages are addressed. City Centre residential demand continues to outstrip supply, resulting in positive values.