November 12, 2021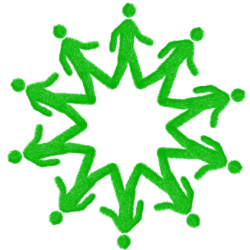 WorldGBC has announced 44 businesses who have signed up to the market-leading whole life carbon requirements of the Net Zero Carbon Buildings Commitment (the Commitment), pledging to take increased action to decarbonise the built environment across their portfolios and business activities, representing annual turnover of $85 billion.
These signatories will by 2030:
• Reduce all operational emissions of new and existing built assets
• Achieve maximum reductions in embodied carbon for new developments and major renovations over which they have direct control
• Compensate for any residual operational and upfront embodied emissions that cannot be mitigated
• Advocate for wider emission reductions via their business activities and report on their impact, to enable and accelerate the sector wide transition to net zero
The built environment as a critical climate solution
The global buildings and construction sector is responsible for 37 percent of global carbon emissions, with 10 percent of this being embodied carbon resulting from materials and construction processes.
To keep a global temperature rise of no more than 1.5°C within reach, as set out in the Paris Agreement, the #BuildingToCOP26 Coalition has called for emissions from buildings globally to be halved by 2030, and to reach net zero life-cycle emissions for all buildings by no later than 2050.
The Commitment is recognised as a frontrunner initiative and signatories as frontrunners in the Race to Zero. Commitment signatories are going further and faster to tackle operational and embodied emissions from their real estate assets, stimulating the innovative approaches, solutions and business models necessary for the entire sector to reach 2050 goals.
The Net Zero Carbon Buildings Commitment
The Commitment now has a total of 156 signatories, with 122 businesses and organisations; 28 cities; and 6 states and regions. The businesses and organisations signed up to the Commitment account for approximately 6.5 million (tCO2e) of portfolio emissions annually and more than $300 billion annual turnover, and are already taking significant steps to decarbonise their portfolio operations.
You can see the full list of Commitment signatories and learn more about their individual Commitments by viewing their Commitment Profiles here.
The actions of Commitment signatories are complementary to #BuildingLife, a European regional project that is supporting and accelerating the ambitions of the EU Green Deal in the building sector. The project will lead to the creation of an EU whole life decarbonisation roadmap as well as ten national roadmaps produced by Green Building Councils, galvanising climate action in the built environment.
The Commitment acts as one of the pathways to the EP100 initiative by the Climate Group.
Halving emissions by 2030 to achieve a 1.5oC Paris Agreement aligned future
With COP26 and the #BuildingToCOP26 Coalition spotlighting the built environment as a critical climate solution through the UN's Race to Zero campaign and the Cities, Regions and Built Environment Day, this sector initiative is crucial in the wider advocacy efforts, calling on bolder and more ambitious building regulation to bring these solutions to scale.
The UN backed Race to Zero campaign is mobilising the shift towards a net zero carbon economy to halve emissions by 2030 and achieve net zero carbon emissions by 2050 at the latest. Recognising the crucial role of the built environment in achieving this goal, our industry must ensure that by 2030 all new buildings, infrastructure and renovations will have at least 40 percent less embodied carbon with significant upfront carbon reduction, and all new buildings must be net zero operational carbon. The 2030 goal is an important milestone leading to 2050, where all new and existing buildings must be totally decarbonised. This requires an unprecedented shift in the way buildings are designed, built, renovated and re-used, in order to stay within remaining carbon budgets for a below 1.5oC Paris Agreement aligned future.
Aligned with the Race to Zero emissions breakthroughs, the Commitment enables signatories to take action further faster, towards their 2030 decarbonisation goals.
Commitment in action
We are already seeing Commitment signatories implement actions in line with the new requirements to tackle whole life carbon emissions in their own buildings and beyond.
Bennetts Associates have published their first LETI Embodied Carbon Ratings for completed projects. The declarations for King's Cross Sports Hall and for 11-21 Canal Reach are the culmination of over five years of embodied carbon calculation and reduction on both projects, in collaboration with other Commitment signatories: Argent and BAM Construct.
"Acting on whole life carbon creates a powerful catalyst towards keeping a 1.5°C future within reach"
Developers from around the world such as British Land (UK), IPUT (Ireland), City Developments Limited (Singapore), and NEO (Philippines) have committed to only own, occupy and crucially, develop assets that operate at net zero carbon and achieve maximum reduction of embodied carbon in new developments and major renovations, compensating for any remaining residual operational and upfront embodied emissions by 2030. By leading the industry in developing net zero operation assets with maximised embodied carbon reductions, these signatories will be sending demand signals to the supply chain to accelerate further market transformation. This, in turn, will show policymakers that the private sector is ready for bolder policies and regulations, cumulatively contributing to the faster uptake of net zero in the mainstream.
Arup announced this week that they have committed to undertaking whole lifecycle carbon assessments for all its buildings projects – new or retrofit – from next year. Arup's decision to incorporate whole lifecycle carbon assessment for all of its buildings commissions, and on a global basis, is game-changing and it will help to accelerate the buildings sector's progress towards decarbonisation net zero. It is exactly the sort of advocacy effort we encourage architecture, design and engineering firms to take, joining firms such as AESG and Integral Group, aligning with the market transformation intent of the WorldGBC Net Zero Carbon Buildings Commitment.
Cristina Gamboa, CEO of the World Green Building Council: "Today, at the COP26 Cities, Regions and Built Environment Day, we have announced businesses and organisations that are leading the built environment industry, and beyond, in their efforts to go further and faster to decarbonise. They have committed to pursuing a reduction first approach, tackling both operational and embodied carbon emissions.
"Acting on whole life carbon creates a powerful catalyst towards keeping a 1.5°C future within reach and achieving the Paris Agreement and the Sustainable Development Goals. The Commitment has representation from all stakeholder types across the building lifecycle, whose business activities and actions influence emissions reductions beyond their own buildings. Their efforts to advocate for further market transformation will be crucial to increasing mainstream uptake of net zero and meeting our shared goals."