October 20, 2023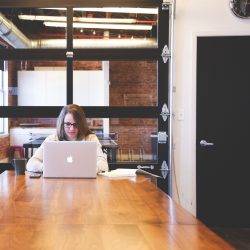 Two thirds of British workers would be prepared to take a pay cut for an overall better job according to a poll from the hiring platform Indeed. A survey of over 5,000 workers for its Better Work 2023 report found a desire for greater flexibility and less time at work is driving this trend, with a four-day work week (28 percent), a better work life balance (25 percent) and more flexible working opportunities (17 percent) the most likely factors to encourage Brits to take a pay cut.  The mean pay cut workers surveyed are willing to take is 9.2 percent. Given the average salary for UK workers is £33,000, that means the average worker is willing to take a pay cut of £3,036 per annum for a better job.
Indeed says this points to the need for firms to consider when their employees work as much as where.  Flexible hours are a top sign of a progressive company according to 41 percent of those surveyed, behind remote & hybrid work (30 percent), and much higher than social environmental factors like more inclusive hiring (13 percent), company wide usage of pronouns (9 percent) and B Corp Certifications (6 percent).
A third of respondents (33 percent) say that flexible hours being the default is the future of 'better work'. The research also claims there is a clear appetite for condensed as well as flexible hours: 28 percent believe the future of better work means people working less hours with productivity improved with 30 percent saying the four-day work week will be the norm, while 31 percent believe they could already achieve in four days what they accomplish in five.
Fully remote workers are the least satisfied with their jobs
Indeed data shows that an increasing number of employers are offering a four-day week. While still only less than 1 percent (0.8 percent) of job postings on Indeed mention a four-day week, this has risen 166 percent from just 0.3 percent in 2018.
Women are more likely to say flexible working opportunities are now more important than men (63 percent to 57 percent). Workers of an ethnic minority are more likely to feel the need for flexible working options than white respondents (67 percent/59 percent).
Fair pay (39 percent), flexible hours (36 percent) and job security (31 percent) are the top reasons that 89 percent of UK workers think they have a "good" job. Whereas just under a quarter (24 percent) say it's because of where they can work.
Fully remote workers are the least satisfied with their jobs, with almost 2 in 10 (17 percent) believing that their work isn't "good". And when it comes to what would make UK workers' next job better than their current one, only 14 percent cite more remote working opportunities as a factor.
Engineering and architecture workers have the highest job satisfaction with 95 percent believing they have good work, while retail workers are least happy (82 percent) followed by manufacturing and utilities (83 percent). Workers in large companies (over 500 people) are least likely to believe that they have a good job (85 percent).