March 29, 2018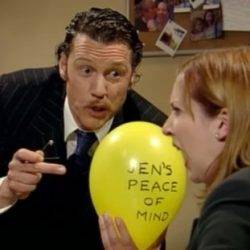 Two new reports published today reflect increasing concerns about stress and mental ill health at work and a lack of understanding by many organisations in how to combat the problem. A new study by Bupa claims that mental health is now a priority at board level for almost two-thirds (65 percent) of businesses, rising to 72 percent among large corporates, while mental health is now a bigger issue than physical illness among employees for nearly a third (29 percent) of businesses. Yet while an overwhelming majority (96 percent) of businesses want to help support their people, many (57 percent) do not know how to best support employees with these challenges. Two in five (39 percent) admit that awareness and understanding of mental health issues is still low across their organisation. These findings are echoed in a report carried out by Perkbox that claims work is by far the most common cause of stress (59 percent). Yet almost one in two (45 percent) of British businesses do not offer anything to help alleviate this, despite the fact that 1 in 4 (25 percent) struggle to be as productive at work when stressed.
Almost the same number find themselves disengaged with work as a result. It adds that at least 1 in 10 (10 percent) people will call in sick due to stress, while 7 percent will look for a new job. Approximately 743,000 employees in the UK took long-term absence in the last 12 months due to mental health issues, making it the main reason for employees to be out of work.
Chieu Cao, CMO & Co-Founder at Perkbox, said: "It's worrying to see how few businesses seem to be considering stress levels within their workforce their problem. This can have hugely damaging effects on morale, productivity and sickness absence – all of which ultimately contribute to a company's overall success – and it is important for bosses to recognise the contribution that work makes to employee stress levels.
"Introducing measures that help to reduce stress or encourage positive coping methods need not be particularly involved or expensive – even free things as simple as introducing flexible working, considering requests to work from home from time to time, or enforcing 1-2-1s with managers, to allow employees to discuss concerns and motivations, can go a long way to help. But ultimately, measures which tackle staff stress head-on work best – including gym membership or exercise classes, discounted or complimentary counselling and mental health services and even spa vouchers."
The Government's recent review shows that poor mental health costs employers between £33 billion and £42 billion a year. Bupa says it has seen the number of employees claiming for mental health treatment double over the last decade, and poor mental health is something that now costs employers between £33 billion and £42 billion a year.
This is why Bupa is extending cover for mental health conditions, such as depression, bipolar and anxiety. It also includes those that are typically excluded such as alcohol and drug abuse. The removal of time limits on treatment for mental health conditions.
Alex Perry, CEO, Bupa Insurance UK, said: "Mental health is one of the biggest people issues that businesses – big and small – face today.  This launch makes it possible for business leaders to provide better support for their colleagues."