November 25, 2018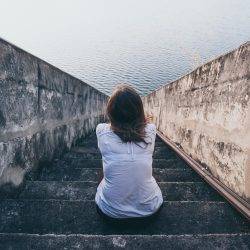 Greater efforts to promote mental health and improve early diagnosis and treatment of those with mental illness would improve the lives of millions of Europeans and contribute to stronger economic and employment conditions, according to a new joint OECD/European Commission report. Health at a Glance: Europe 2018 says that mental health problems, such as depression, anxiety disorders and alcohol and drug use disorders, affect more than one in six people across the European Union in any given year. Besides the impact on people's well-being, the report estimates the total costs of mental ill-health at over EUR 600 billion – or more than 4 percent of GDP – across the 28 EU countries.
A large part of these costs are due to lower employment rates and productivity of people with mental health issues (1.6% of GDP or EUR 260 billion) and greater spending on social security programmes (1.2% of GDP or EUR 170 billion), with the rest being direct spending on health care (1.3% of GDP or EUR 190 billion).
"The heavy burdens of mental illness on individuals and society are not inevitable," said OECD Secretary-General Angel Gurría. "While many European countries have put in place policies and programmes to address mental illness, much more can be done to promote and better manage mental health. We look forward to continue working with the European Commission to measure the state of health in European economies and the specific challenges they confront to deliver better health policies for better lives."
Launching the report in Brussels, European Commissioner for Health and Food Safety Vytenis Andriukaitisadded: "The Health at a Glance report provides useful information for Member States to put a greater priority on the too often neglected burden of mental health problems on people's life and on the economy. It makes a strong case for more coordinated actions to promote better mental health in schools and workplaces, but also among more vulnerable groups like unemployed people and elderly people."
Health at a Glance: Europe 2018 also notes a slowdown in life expectancy gains in recent years in many European countries, including France, Germany and the United Kingdom. A slowdown in reducing cardiovascular deaths is part of the explanation, possibly linked with rising levels of obesity and diabetes. There has also been an increase in the number of deaths among elderly people due partly to bad flu seasons in recent years in some countries
Large gaps in life expectancy persist across individuals with different socioeconomic background. At age 30, the life expectancy of poorly educated people is six years shorter than for the most educated. The gap is particularly large in Central and Eastern European countries, especially for men, because of more widespread unhealthy lifestyles and disparities in access to health care.
Health at a Glance: Europe 2018 shows that health spending has grown in line with the economy in 2017, and accounts for 9.6% of EU GDP. France and Germany each spent more than 11% of their GDP on health care in 2017, followed by Sweden, Austria, Denmark and the Netherlands, with each spending over 10%. Countries in the Eastern part of the EU tend to spend much less, with shares ranging from 5% to 6% of GDP.
Health at a Glance: Europe 2018 is the first step in the recurring State of Health in the EU cycle that the European Commission launched in 2016 to assist EU Member States in improving the health of their citizens and the performance of their health systems. The second step in the cycle is the Country Health Profiles for all EU countries that will be published in 2019. More information on Health at a Glance: Europe 2018 is available at: www.oecd.org/health/health-at-a-glance-europe-23056088.htm.