May 13, 2015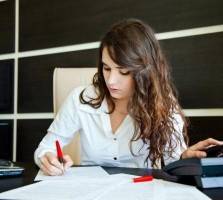 The publication this week of a survey by EY revealed the uncomfortable fact for US employers that 38 percent of millennials would consider moving to another country for better parental leave benefits. Now, another piece of research illustrates why US employers may need to work harder to keep their millennials (adults ages 18 to 34) happy. They now make up more than one-in-three of workers, surpassing Generation X to become the largest group in the US workforce, according to new Pew Research Center analysis of US Census Bureau data. This milestone was reached in the first quarter of 2015, as the millennial workforce hit over 53 million. With its large proportion of immigrants, and at an age of transition from college to working world, the millennial workforce is likely to grow even further.
The Millennial labour force had last year surpassed that of the Baby Boom, which has declined as Boomers retire. Generation X's labour force participation rate peaked in 2008 at 84%. In 1998, Gen Xers were roughly the same ages (18 to 33) as today's Millennials, and that year, only 80% of the Gen X population was in the labor force. So we can assume that the Millennial labor force still has some room for growth in the years to come.
This could pile on the pressure for US employers to offer more flexible working, as Millennials (78%) are almost twice as likely to have a spouse/partner working at least full-time than Boomers (47%). Consequently, "Finding time for me" is the most prevalent challenge faced by millennial parents who are managers in the US (76%) followed by "getting enough sleep" and "managing personal and professional life" (67%).
For Generation X (ages 35 to 50 in 2015), their place as the dominant generation within the labor force was very short-lived – just three years – and, on a chart, might even get missed, as they are sandwiched in between Boomers and Millennials. In 2012, the Gen X labour force (52.9 million) overtook the Baby Boom labour force to become the largest generation in the workforce, but that likely ended this year.
In the first quarter of 2015, about 45 million Baby Boomers were in the labour force. The Baby Boom workforce peaked in size at nearly 66 million in 1997. The youngest Boomer is now 51 years old, while the oldest Boomers are approaching age 70. With more Boomers retiring every year and not much immigration to affect their size, the size of the Boomer workforce will continue to shrink.
The new analysis of labour force estimates is based on the monthly Current Population Survey, which serves as the basis for the official unemployment rate and labour force counts announced by the federal government each month.