August 24, 2018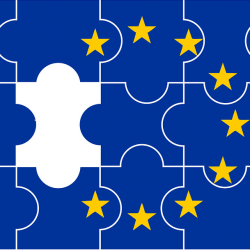 The CIPD is calling on the government to ease restriction on immigrants from non EU countries, in the wake of the publication of new official figures which show how the number of EU citizens moving to the UK has decreased over the last year. Earlier this month, the CBI issued a similar plea as fears mount over the impact of Brexit on the UK's skills base.
EU net migration was 87,000 in the year to the end of March 2018, returning to a level last seen in 2012, according to the data from the Office for National Statistics. Overall net migration was 270,000 over the same period. Some 226,000 EU citizens came to the UK and 138,000 EU citizens left in the year to the end of March.
Separate data from the Labour Force Survey for April to June 2018, shows there were 86,000 fewer EU nationals working in the UK than a year earlier. That represents the largest annual fall since comparable records began in 1997.
Commenting on the latest official migration statistics published by the Office for National Statistics and the Home Office, Gerwyn Davies, Senior Labour Market Analyst at the CIPD, the professional body for HR and people development, said: "Today's figures offer further evidence that the UK labour market has lost its pulling power as far as EU citizens are concerned. The drop in the value of the pound, the strong labour market performance of some EU economies and the ongoing uncertainty over Brexit are undoubtedly key factors behind the UK's loss of standing among EU job seekers.
"It is now clear that not only are fewer EU nationals coming to the UK, but many are also going home too; especially from the EU15 group of countries, which have seen emigration levels increase by 20 percent over the past year.
"At a time of record low unemployment and mounting recruitment and retention pressures, it is sensible that controls on migration from outside the EU are loosened to take the heat out of the tightening labour market. A useful first step would be to amend the shortage occupation list for non-EU workers to include skills shortages at lower skill levels than graduate-level occupations, especially for sectors such as social care.
"Some commentators might point to the increase in the number of non-EU citizens that arrived for work-related reasons during the past year* as a counterweight. However, it remains a mystery why this is not reflected in the number of work-related visas that have been given to non-EU citizens during the same period, which has only seen a modest increase."
Meanwhile, the Federation of Master Builders (FMB) claims that the drop in EU net migration is sounding alarm bells for the UK construction industry,
Commenting on the Migration Statistics Quarterly Report, Sarah McMonagle, Director of External Affairs at the FMB, said: "EU net migration is at its lowest level since 2012 and this is deeply worry for those sectors that rely on workers from the EU. Despite the fact that we are still operating under the free movement of people, we're already seeing far fewer EU workers coming to the UK and a greater number leaving our shores. This could be due to financial reasons since the depreciation of sterling following the EU referendum, which means that if these workers are sending money home, or saving up, their UK wages are now worth less. It could also, quite simply, be that some EU workers no longer feel welcome."
McMonagle concluded: "The drop in EU net migration is a particular problem for industries like construction. At present, 9 per cent of our construction workers are from the EU and therefore we are more reliant than most on EU workers. In London, this proportion rises to nearly one third. We can't afford to lose any more EU workers as currently two-thirds of construction SMEs are struggling to hire bricklayers and 60 per cent are struggling to hire carpenters and joiners. If the Government wants its new homes and infrastructure projects built, it needs to do more to back up our industry's message to all EU workers – they are welcome and they do have a bright future here in the UK."