June 8, 2021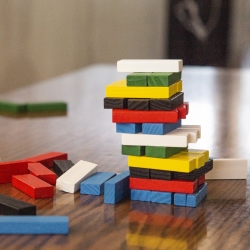 According to research from Randstad UK, more than a third of workers told the recruiter that the pandemic had left them feeling 'aimless' while more than a quarter of employees said the pandemic had left them unable to concentrate properly. A third described how the pandemic had sapped their motivation.
When asked about their sense of purpose and direction, 42 percent said the pandemic had left them feeling 'aimless'. Just under half (46 percent) reported no change in their sense of purpose – while an eighth (12 percent) said they had been feeling less aimless since the start of the pandemic.
A third (33 percent) of workers reported the pandemic had dulled their motivation. Almost half (47 percent) say it hasn't changed their motivation, with the remainder saying they were more motivated.
While more than a half of workers (57 percent) said they saw no difference in their concentration, 27 percent said they were finding it harder to concentrate. Fewer than one in six reported they were finding it easier to concentrate (16 percent).
The term 'languishing' was coined by American sociologist Corey Keyes, who was struck that many people who weren't depressed also weren't thriving. 'Languishing' represents the emotional long haul of the pandemic as it has dragged on. Languishing has been described as 'the dominant emotion of 2021' and came to wider attention when the New York Times ran a piece on it in March.
Victoria Short, CEO of Randstad UK said: "As we head into a new post-pandemic reality, it's time to look again at how we survive depression and mental illness. It's particularly important given such a huge slice of the workforce is not the picture of mental health.
"The employees of UK plc are not functioning at full capacity."
"Employees are having trouble concentrating. Their motivation has been dulled and their ability to focus is limited. They feel despondent, drained, and indifferent. They're despairing quietly and their drive has dwindled. They're not excited about anything and they're experiencing a deep sense of stagnation and emptiness. They're not burnt out necessarily but they're struggling. They feel aimless – they're languishing.
"The scale of the problem should give employers pause for thought, if only for selfish reasons – they are going to need employees who are fired-up if they are to rebuild their businesses post-Covid. And currently, the employees of UK plc are not functioning at full capacity."
Image by Fernando FLeitas