December 17, 2018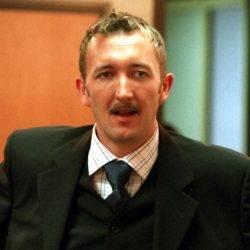 More than half (52 percent) of employees in global organisations have encountered workplace bullying and felt psychologically unsafe at work, according to a new study conducted by City & Guilds Group. The report also claims that only one in ten firms proactively take steps to support staff mental health, and found a major discrepancy in how senior management and employees view psychological safety in the workplace. Almost all of respondents surveyed (94 percent) said that they consider psychological safety to be "important", but just 10 percent of businesses are seen to treat it as a priority. In part this seems down to confusion over accountability; almost half (43 percent) of senior management expect HR to deal with the psychological safety of employees at work, while the majority of employees (56 percent), believe line managers and senior management should take the lead.
The lack of ownership suggests businesses are taking the "wait and see" approach to employee mental health, which is reflected in the findings. One in five firms admit they would only take action once a psychological safety issue arises, while among senior management, 22 percent said they would only be motivated to take action if a high profile press incident occurs.
Commenting on the findings, John Yates, MD Corporate Learning City & Guilds Group, said: "Businesses clearly recognise the importance of ensuring psychological safety for employees, but a lack of understanding about who is responsible is leading to inaction. Without defining what psychological safety means to their business and who is accountable to address any risks and issues, organisations will struggle to achieve a safe environment for their employees and ultimately risk harm to the wellbeing of their workforce, productivity and their bottom line. The better leaders understand the value of psychological safety and their role in helping staff feel confident that issues will be acknowledged and actioned, the more likely they are to realise the benefits of an engaged, trusting culture.
It's important that leaders define how to approach workplace tension and issues, and ensure the methodology is clear to all employees. The disconnect in psychological safety highlighted in the research stems from an absence of transparency, so if businesses are clear about their approach they will go some way to addressing what is a quickly spiralling challenge."
The study also claims that social media and other digital channels have created even greater challenges for businesses. Although seen as valuable to connecting and collaborating with colleagues, these mediums have opened up more avenues for workers to feel anxious or stressed in the workplace and are almost impossible to monitor, leading to 63 percent of business leaders saying it's more difficult to manage the psychological safety of employees due to social media.
On the impact of social media and non-business channels on the management of mental safety, Yates added: "While it may seem that social media hovers like a dark cloud in the workplace, advancements in technology are only going to evolve and avoiding issues like these will no doubt create problems further down the line. It's a good opportunity for firms to revamp their policies, and for leaders to develop tactics for managing the welfare of employees in a way that is fit for the future."
The full report: 'Leading in a Digital Age' will be out in January.