September 20, 2023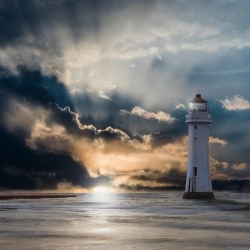 Over two thirds of UK employees do not feel a sense of connection and belonging at work, according to a new poll from Reward Gateway. Loneliness, disconnect, and isolation are all in a day's work, according to the study. It suggests that almost a quarter of respondents (24 percent) often experience loneliness at work.
Gen Z workers, aged between 18 and 24 years, are the most likely age group to feel this way (32 percent). That's over three times more than people aged 55+ (9 percent), despite four in five (81 percent) Gen Z workers saying they have a social network at work – the most of any age group.
Full time office workers are lonelier (26 percent) than home, hybrid and deskless workers (25.6 percent, 21 percent, 24.6 percent respectively).
The report claims that feeling lonely affects how well people can do their jobs; those who report as lonely are half as likely as their peers to go 'above and beyond' for their organisation (16 percent compared to 30 percent). Loneliness also means more leaves of absence, with lonely people twice as likely to have taken 10 or more unplanned days off due to poor mental health.
Those who say their financial wellbeing needs a lot of work are over twice as likely to feel lonely than those who say it's excellent (48 percent compared to 20 percent). Their levels of stress and self-doubt are also doubled, proving the opportunity employers have to improve lives through everyday financial wellbeing support.