November 17, 2020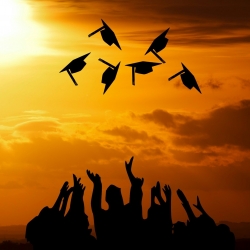 The majority of students don't expect they will be able to find a clear career path after graduating and almost one in 10 believes their prospects are 'bleak', a new survey claims. A poll of 1723 poll students conducted by UNiDAYS and insurance company Urban Jungle in October 2020 claims that just 37 percent of students believe they will find a career easily after leaving university.
When asked the question: 'Do you expect you'll be able to find a clear career path after graduating?', 18 percent said they thought it possible, but only if they did a lot of work. A further 29 percent replied 'maybe', but felt their future was uncertain, whereas 9 percent said they thought their prospects were bleak.
Jimmy Williams, CEO of Urban Jungle, says: "It's been a rocky year for young people and it's understandable that many students feel they are entering a difficult phase in their lives.
"There are big gaps in the tech sector, which could be filled with bright and ambitious young people."
"Most students don't expect a clear career path and clearly some expect life to be difficult after leaving university. But my experience of hiring graduates is that they are very willing to learn on the job and develop their skills. They have a strong desire to become highly effective employees."
Another poll of 1191 students claims that 44 percent expect to have to study more after graduation and just 21 percent expect to be ready to go straight into employment. However, 13 percent hope they will receive training through their employer, whereas just 5 percent expect to do their own learning online.
"I believe there are many great opportunities for young people but, as a society, I feel we need to take greater care of the generation coming through. There are big gaps in the tech sector, which could be filled with bright and ambitious young people."
Image by mohamed Hassan