September 27, 2017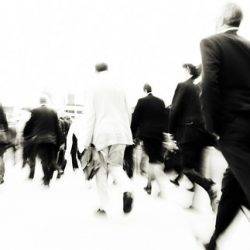 Work is the biggest barrier to taking regular exercise a new survey suggests, with 20 percent of people citing being too busy with work as the reason why they are not more physically active. The research, which is published by not-for-profit health body ukactive to mark today's National Fitness Day 2017 also reveals that only 1 in 10 adults (12 percent) know NHS recommended physical activity guidelines and well over half of Brits spend at least six hours each day sitting down. In addition to shunning exercise, more than 64 percent of adults spend at least six hours each day sitting, be it at work, in front of the TV, commuting or on social media. The average UK adult also spends more than twice as much time sitting on the toilet as they do exercising, with the study of 2,004 British adults by ComRes reveals that British adults say they are on the loo for an average of 3 hours and 9 minutes each week, compared to just 1 hour and 30 minutes spent doing moderate exercise such as fast walking or riding a bike.
The research sheds fresh light on the social barriers that are fuelling Britain's physical activity crisis, which claims 37,000 lives each year and costs £20bn. Yet meeting the recommended 150 minutes of moderate to vigorous exercise each week can lead to significant health benefits – including a 40 percent reduced risk of type-2 diabetes, cardiovascular disease (by 35 percent), dementia (by 30 percent) and some cancers (by 20 percent) – but millions of adults are falling short of this.
The ukactive research shows that the average UK adult does 90 minutes of moderate physical activity each week, yet more than a quarter (26 percent) do 30 minutes or less.
Being too busy at work is seen as the biggest barrier to being more active, with 20 percent of people citing this. Meanwhile 18 per cent of women and 12 per cent of men say being too busy with family commitments is a barrier to them being more physically active.
Steven Ward, CEO of ukactive – the not-for-profit body behind National Fitness Day – said: "Humans are made to move, but modern living has stripped physical activity out of our lives to the point where we pass more time spending a penny than we do getting sweaty.
"National Fitness Day offers a chance to stop the rot and help people rediscover the fun of fitness by connecting them with accessible opportunities in their local area."
"It's a fun day with a serious message – physical inactivity is society's silent killer and the best way to keep it at bay is to get up on our feet and enjoy the thrill of being active."
Professor Sir Muir Gray CBE, Chief Knowledge Officer to the NHS, said: "Physical inactivity is society's silent killer and even short bouts of being sedentary can lead to deadly diseases. People often think exercise is only for young people, but older adults are the people who stand to gain most from the mental, social and physical benefits of being active.
"Furthermore, the effects of ageing are often complicated by the effects of disease – not because ageing causes disease but because the prevalence of diseases increases with age, not because of ageing but because people have lived longer in our modern unhealthy environment. So older people get a double benefit because improved fitness is –in the words of the Academy of Medical Royal Colleges – the miracle cure."
National Fitness Day partner AXA PPP healthcare will be taking the celebration into workplaces. AXA PPP healthcare will work with employers to encourage employees to kick-start their working day with an early morning workout or active commute as part of a campaign called 'Flying Start'.