September 18, 2017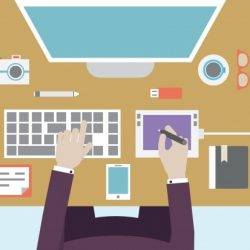 Almost half (43 per cent) of UK adults don't possess the digital skills required by most jobs, according to the latest Barclays Digital Development Index. The study of 6,000 adults and separate 88,000 job adverts, revealed that nearly two-thirds (63 per cent) of jobs now require basic digital skills such as word processing, database, spreadsheet or social media skills, but 57 percent of UK jobseekers can't match them to a satisfactory level. This is in spite of the fact that employers are willing to pay a premium for those workers whose IT skills go beyond the basic to include more developed skills such as programming and software design. Staff with these skills can typically expect to command £10,000 more per year over their career. Skills in graphic design, data and 3D modelling can earn people an extra £3,000 per annum.
Building digital capabilities and confidence could also help the UK plug a major skills gap, according to the study.  Even so-called digital natives are not developing appropriate digital skills. According to the report, those aged 35-44 are 11 per cent less likely than their younger colleagues to say they are very confident about their digital skills.
Digital skills and the demand for them vary across the UK. London and Northern Ireland are the regions where digital skills are the most in demand (66 per cent and 70 per cent of job ads ask for 'above basic' digital skills as a minimum requirement)1,2, they are also the two regions with the most digitally skilled workers. Londoners scored six per cent above the national average in a test of their ability and confidence to perform a range of digital tasks such as using apps and devices to plan journeys or make payments, creating websites and sharing data on social platforms.3 Outside of the capital, people in Northern Ireland, the North West and Scotland have the best digital capabilities. However, skills gaps in the Southeast, East, South West of England and Wales are acute. Demand for digital skills and the salary premiums they command are among the highest in the country, but digital skills in these regions lag behind the rest of the UK.