September 18, 2017
Last week, over 600 workplace and property experts met in London at the CoreNet Global Summit 2017 to discuss some of the most important trends affecting the sector. The debates underlined one important fact about property and workplaces, which is how they are shaped by major, globalised events as much as they are local needs and the objectives of specific organisations. This quickly became evident on day one, which demonstrated how dramatic shifts in the geopolitical landscape, all of which are impacting corporate real estate – from America First to Brexit – remain key talking points for the industry. Opening speaker Linda Yueh (University of Oxford and London Business School) explored several possible scenarios, including how the focus of 'Trumpism' would have a significant effect on the U.S. role on the world stage, with the priority on the domestic economy leaving little scope for global trade. She also predicted that a 'hard Brexit', with no new trade deal with the EU, will be the most likely outcome for the UK's withdrawal process; and that businesses will need to focus on alternative WTO rules as an urgent priority. Other impacting factors covered by Yueh included the rise of a dominant global middle class, and China's need to rebalance its economic growth drivers.
Fellow keynote Johan Norberg, author, lecturer and documentary filmmaker, added that the global economy currently has both the best and worst of circumstances simultaneously. He identified three mega trends that are converging: globalisation, digitisation and individualisation, all of which open up access to opportunity for more people than ever but also make it more competitive. Touching on the rise of populist and powerful world leaders threatening both liberty and globalisation, Norberg argued that rumours of the 'death of globalisation' were widely exaggerated, and that away from the campaign trail it is difficult for politicians to stop the progress of established economic opportunities, as nobody will want to give up easily the benefits and privileges they have, whether that is access to healthcare or trade.
Exploring the theme Blurring the Lines: Transcending Boundaries, the 2017 Summit welcomed more than 600 delegates from 32 countries. Following a welcome from Ben Johnson, UK Chapter Chair, Kate Langan, CoreNet Global's Chair addressed attendees, noting that the world is more connected than ever, whether through globalising markets, shared risk, or technology, and that business needs to respond. Angela Cain, CoreNet Global's CEO, noted that the new Future Forward 2025 research initiative will focus on ensuring a shared vision for CoreNet Global's future that will best meet members' needs.
A generational shift?
Inevitably, the first day's programme included several presentations focusing on the newest workforce generation, new ways in which people are working, and the impacts on the workplace. Focusing on 'Generation Z', Kay Sargent of HOK noted that when developing workplaces, there is a tendency to focus on technology, sustainability, globalisation, and reducing real estate costs, which risks overlooking that buildings are designed for people. As such, the question of what the workplace of the future will look like becomes moot: what will the future workforce or individual worker look like is the more pertinent question. The requirements of Generation Z will be critical to this question, and many find common workplace formats chaotic. Businesses will need to be responsive.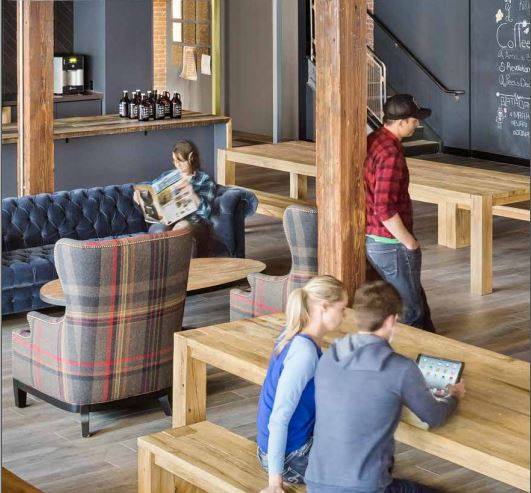 Sargent also noted that today we have an ecosystem of many workplace environments, with the emphasis on agile working, a topic that was also explored by John Williams of the Instant Group in a panel session on the Contingent Worker. Williams stated that the rise of coworking has seen ever more diverse agile, flexible and transparent working options, seeing the growth of niche coworking spaces, ranging from female only spaces to "bro-working" formats and technology accelerated "rocket space" with landlords and operators meeting the requirements of different interest groups with niche products.
Meanwhile, the dynamic discussion "AI and machines: curse or blessing?" centred on whether artificial intelligence would "outpace the human race" or could be used as a platform for co-existent productivity, with the panel leaning firmly towards the latter. ProvidensAI CEO Roksana Fasovska detailed how "we produce every 7 hours as much data as we had in total until 2003," positioning the ability of artificial intelligence in property-tech to organise this data as a challenge worth embracing. However, potential for new technology requires a supply of capable talent to work alongside the bots, working alongside technology to extract valuable data to revolutionise real estate decision-making.
Finally, Westpac Group's 'Corporate Concierge' provided a dose of Australian hospitality, detailing how their alternative approach to delivering operational functions befits their vibrant workspaces. Built around property trends towards enhancing the employee experience, their bespoke service declares "workspace improvement as an agent for corporate change." With 100 employees across 8 locations, their integrated 'concierge desks' are designed around a comprehensive interactions audit which reports 51% improvement in employee experience and 26% higher productivity.
Transformative tech
The transformative and disruptive impact of technology on Corporate Real Estate (CRE) proved to be a major theme during the second day of CoreNet Global's EMEA Summit, with keynote David Rowan of Wired UK, noting that the advancement of technologies at the current exponential rate will change the physical places that we inhabit. In a session exploring whether corporations are sufficiently future-proof, Rowan asserted that our buildings are now becoming "just another node in the network" as our environments become increasingly packed with data-gathering sensor technology. Every business is now also becoming a data business, and he observed that the businesses that are the most resilient to change are those that persist in asking questions.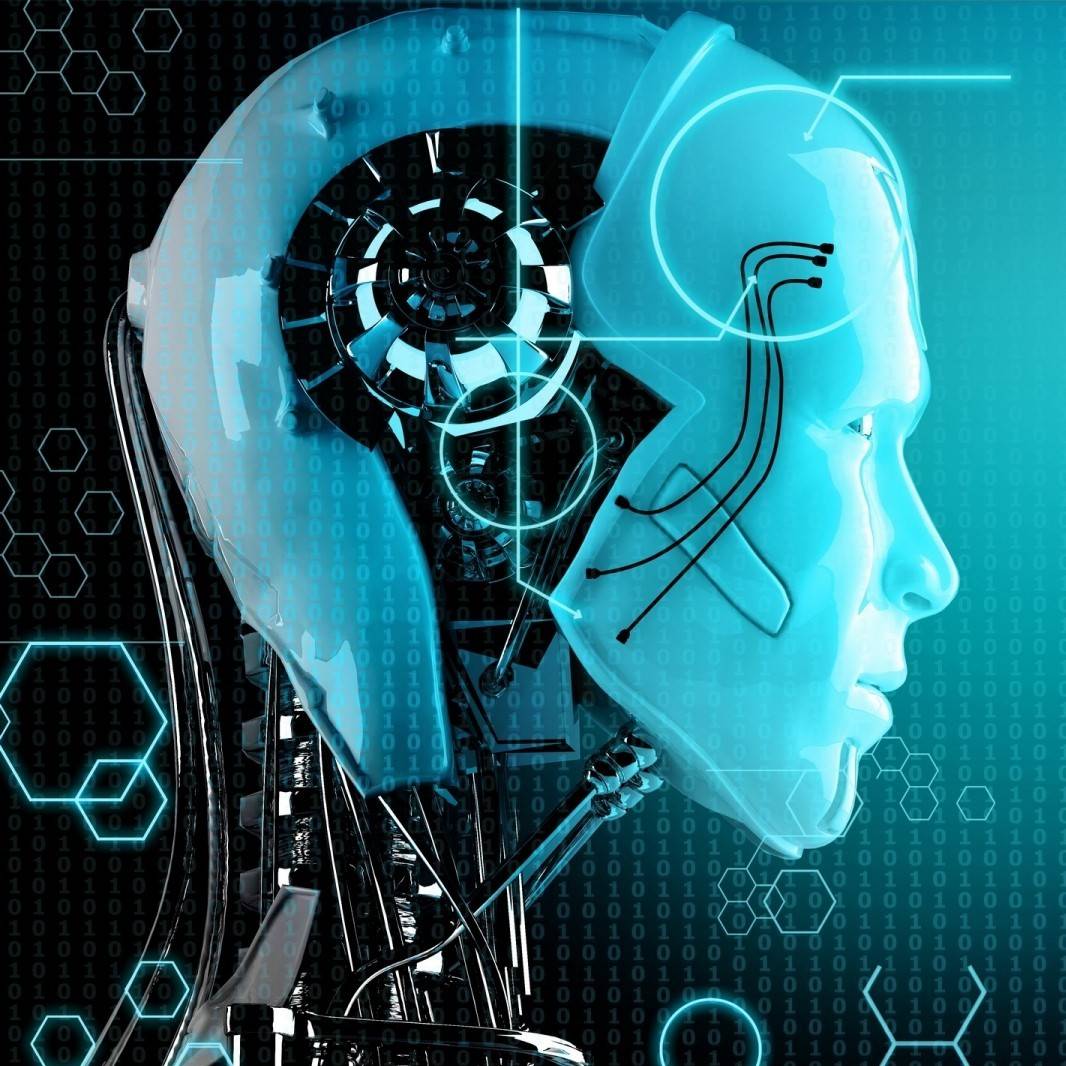 Technological advances such as artificial intelligence, big data and virtual reality also featured prominently in the wider summit programme. During a panel on the critical role that CRE data has in overall corporate digital information strategy – which was chaired by Ho-Chun Ho of JLL and included contributors from BBVA, Zurich Insurance, JLL and GSK – it was noted that everything is predicated on the use of data, and yet around one third of the CRE profession still persist in using spreadsheets to manage property portfolios.
Among many competing responses from the panel concerning the role of data governance in CRE, Charlie Tillett of GSK observed three current trends: the growing recognition of the value of data in organisations as a corporate asset; that data led decision-making is no longer an option, it is mandatory; and that the need to prove performance is at the core of business, and the key to performance is data. The clear conclusion was that data should be treated as an asset.
Separately, two linked sessions during the afternoon explored the importance of both talent and location, and presented an index of the top ranking international cities. The first session focused on where the best talent can be found from among twenty major European economic hubs.
With post Brexit London perhaps surprisingly placed at the top of the ranking, Damian Harrington of Colliers International explained that job relocation to other European hubs has been a "drop in the ocean" for the financial services sector to date. However, overall Germany is "winning" the post-Brexit relocation battle, across sectors.
The latter session looked at the Explore 2017 International Cities Business Index authored by Hickey & Associates, which aims to quantify and evaluate cities for their suitability in future business site selection decisions. This Global index, which looks at 469 cities globally, found that Copenhagen ranked number 1 worldwide, with London at number 2. Jason Hickey, CEO of Hickey & Associates also revealed that a key tool in site selection methodology has proven to be social media metadata to indicate predictive layers of skills location within a city.
Looking ahead to 2018, Kate Langan, CoreNet Global's Chair announced that next year's annual EMEA Summit will take place in Madrid and will take the theme "What's Next: Exploiting Uncertainty". The event will mark a welcome return to Spain's capital city, as CoreNet Global previously hosted one of the earliest annual Summits there back in 2005.
The next CoreNet Global Summit – EMEA will take place 24-27 September in Madrid.