November 19, 2017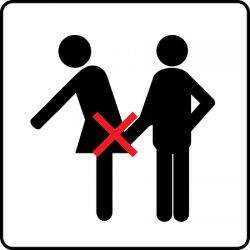 In response to the proliferation of high profile cases of abuse over the past few weeks which has drawn attention to sexual harassment in a variety of settings – workplace experts Acas publishes fresh advice today (19th November) aimed at both employers and employees that outlines what kind of workplace behaviours could be considered sexual harassment and how to report it. Acas' new advice includes examples of how sexual harassment can happen at work such as; written or verbal comments of a sexual nature such as remarks about a colleague's appearance, questions about their sex life or offensive jokes; displaying pornographic or explicit images; sending or forwarding on emails that contains content of a sexual nature; unwanted physical contact and touching; and sexual assault. The advice states that organisations and businesses should be clear to workers about what sorts of behaviours are unacceptable and would be considered sexual harassment.
If a worker experiences harassment from someone in a position of power or influence then they should check if there are workplace policies to address the issue internally before dealing with the problem externally. For example a complaint of harassment against a head teacher could be handled by school governors.
Acas Chair, Sir Brendan Barber, said: "The news has reported on victims coming forward that have alleged appalling abuse by very high profile figures. Their bravery has helped to ensure that unacceptable behaviours at work are now in the spotlight.
"Many employers and employees in the UK may not be aware that all workers are legally protected from sexual harassment in the workplace.
"Our new free advice aims to help people identify sexual harassment at work with tips on how to handle and report it. Organisations should take any complaint of this nature very seriously."
Many organisations may suggest that a complaint of sexual harassment can be made to a supervisor or manager but there might be others too, such as:
A member of Human Resources or Personnel with specialist training;
A named 'fair treatment contact'; or
A local trade union representative.
Any complaint of sexual harassment that includes sexual assault or physical threats is a criminal act and should be reported to the police. An employer can still investigate the complaint and follow its own disciplinary procedure whilst criminal proceedings are ongoing.
To see Acas' full advice, please visit: www.acas.org.uk/sexualharassment