October 21, 2016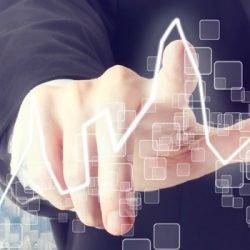 Digital Built Britain, the latest stage of the UK's BIM Task Group programme, has officially been launched at the ICE BIM 2016 conference by Mark Bew, chair of the BIM Task Group. The launch comes in the wake of the publication of the Government commissioned Farmer Report into the state of the construction industry which laid out in stark terms the structural problems that suggest the sector risks terminal decline without innovation and cultural change. The report, subtitled Modernise or Die, suggests that the UK's construction industry faces 'inexorable decline' unless longstanding problems are addressed. In particular, the review highlights the sector's dysfunctional training model, its lack of innovation and collaboration, and a non-existent research and development (R&D) culture. First announced in the 2016 budget, Digital Built Britain aims to deliver reductions in the whole-life costs and carbon emissions of buildings, while improving productivity and capacity by using intelligent building information models, sensing technology and secure data and information infrastructure.  Digital Built Britain will also continue the work of the BIM Task Group programme, set up in 2011 to deliver a projected 20 percent saving on the costs of major projects.
The Digital Built Britain programme will focus on: providing departmental support and British Standards for BIM Level 2; increased international trade and opportunities for growth for UK companies; development of BIM Level 3 programme as announced in February 2015 (more information will be available on the digital built Britain website); cyber security; private sector investment and engagement; and a series of early adopter projects focusing on Level 3A and manufacturing technologies. At the event Bew also announced that the United Kingdom Accreditation Service had been appointed to establish a certification scheme for Level 2 BIM.
The announcement may be timely given the hammering the construction sector took in the Farmer Report. It found that low productivity continues to hamper the sector, while high levels of cost inflation, has stalled schemes as they have become too expensive to build. The report concludes that the sector must be far more joined up with its clients in how it approaches R&D and skills. Farmer was commissioned to look into the sector's systemic problems by the Department for Communities and Local Government and Department for Business, Energy and Industrial Strategy.