April 15, 2019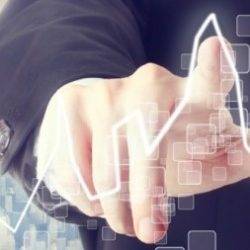 BSRIA has launched a new guide that aims to inform those involved in the design, construction and operation of a building about how an effective Business-Focused Maintenance (BFM) regime can be developed and achieved through the Soft Landings approach. The topic guide on Soft Landings and BFM is written as an 'at a glance publication' to give readers a glimpse of the subject and recommends further reading. According to the guide, the design and construction of a building should be carried out to allow it to "perform at its optimum". Once the building is in operation, it is crucial to "maintain the assets to ensure their effectiveness and efficiency in supporting the business as well as the occupants' needs and wellbeing".
In most buildings, maintenance is carried out to preserve physical assets through failure prevention schedules which contain generic tasks and frequencies. Creating such schedules "without knowing which assets are critical for business continuity" can have consequences, such as overspending or, even worse, creating disruption to the business dealing with emergency repairs.
Consequently, maintenance schedules should be customised to focus more on the requirements specific to the unique needs of the business in question. This type of maintenance approach is known as business-focused maintenance or BFM. It is a planned maintenance structure that supports business function by identifying critical assets and then shaping maintenance activities to support those functions.
The design and construction of a building should be carried out to allow it to perform at its optimum.
The guide's co-author, Nick Blake, Principal Consultant – Facilities Management, BSRIA, said: "It is fundamental to involve the facilities managers where known, from early on in the design stage. The knowledge and experience of the FMs can inform better design of systems and make BFM more readily adoptable and easier in operation.
"Maintenance can have a major impact on the success of a business and, therefore, can deliver a competitive advantage. It shouldn't be considered as an overhead – but as a way of adding value to the business. Each building, therefore, should have its own bespoke maintenance programme which can enable the FM to prevent asset failures through a more pragmatic approach.
"BFM can help the team to first decide which assets are crucial in achieving the business goals and the end users' needs. Then, Soft Landings success criteria in terms of the availability, accessibility and manageability of those assets can be set. And the asset strategy and maintenance schedules should be gradually developed during the project and be completed and available at the Pre-Handover Phase.
"In the limelight of the circular economy, and sustainability drives, a much-needed focus is being thrown on efficiency. Both BFM and Soft Landings are well-established industry practices. This topic guide has sketched out how the two can be applied to a project in synchrony."
TG 19/2019 Soft Landings and Business-Focused Maintenance is free to download from the BSRIA website (registration required): BSRIA topic guides. 
_______________________________________________