January 24, 2018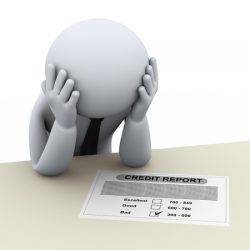 Financial concerns are increasingly affecting the performance of workers across the UK, with one in eight UK workers (3.7 million) now living in poverty. According to the Money and Mental Health Policy Institute, a quarter of the UK workforce are, to some extent, experiencing financial insecurity. One in five employees (21 percent) report that they are just about managing financially, while a further 5 percent say they are finding things difficult. Aside from the undue stress this causes families, this can also have significant repercussions for employers, in terms of recruitment, retention and productivity. This has prompted Business in the Community, (BITC) with support from the Joseph Rowntree Foundation, to make the case for all employers to improve the quality of work for their lowest-paid staff. Its new campaign, Good Work for All draws on best practice from forward-thinking organisations including Starbucks, Royal Mail and Sodexo, and over a third of BITC members have reported taking company-wide action on low-paid work with successful outcomes.
The Good Work for All action plan for businesses offers evidence and practical steps for change, illustrated with business case studies across three key areas: offering fair pay and benefits; reviewing the security and structure of roles; and ensuring all workers have access to the skills and development opportunities needed to progress.
Catherine Sermon, Employment Director at Business in the Community, says business has a key role to play: "With record numbers of people in employment we should be celebrating. However many jobs, predominantly but not exclusively at the lower end of the pay-scale, are not providing financial stability.
"This is worrying, particularly for some of the most vulnerable people currently in work. When there's evidence to suggest someone with financial concerns loses on average six days of time at work each year, we can begin to understand the potential for businesses that choose to improve work for their low-paid employees."
This new resource will support more businesses to take practical steps to improve working lives, with a positive effect on employee engagement, innovation and productivity."
The Good Work for All project is funded by the Joseph Rowntree Foundation as part of its work to solve UK poverty. Louise Woodruff, Policy and Research Manager, said:
"Businesses have a crucial role to play in solving the UK's in-work poverty problem. This new action plan will be a great support employers to share and learn from others about what works to improve the quality of jobs, especially for employees on low incomes. Improving pay, benefits, progression and job security will all contribute to making work the route out of poverty we would all like it to be."