April 7, 2017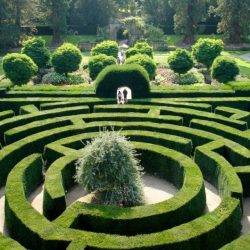 Sick of hearing about Brexit? Of course you are. Nevertheless, things have only just begin and we'd better get used to it so consultancy XpertHR has launched a new guide for UK employers on how to prepare for Brexit, after Prime Minister Theresa May triggered Article beginning the 'divorce proceedings'. The guide, which the authors claim will be updated as negotiations between the UK and EU progress, focuses on how employers can prepare for potential changes to the right of free movement. It outlines the practical steps employers can take and suggests how they could support their European workforce in the UK. The report suggests that, while the Free Movement Directive, which allows European Economic Area (EEA) citizens and their dependants to live, work and study in any country within the EEA, will remain in force for the next two years, free movement is set to be a thing of the past with EEA nationals expected to become subject to an immigration regime under UK law.
While preparing for changes to the immigration rules when the details are still unknown is difficult, there are sensible steps that employers can currently be taking, despite this uncertainty.
Jo Stubbs, Head of Content at XpertHR Group, says, "The next two years will be challenging for employers, especially those that employ significant numbers of EEA citizens. Although no one has a crystal ball, employers can take measures to prepare for potential changes post-Brexit. They can audit their workforce to ensure they hold reliable data about which of their employees are EEA nationals in the UK or British nationals in the EEA. This will help them identify any particular areas of the business or job roles that are likely to be particularly affected by a change to the immigration rules, and start planning how to address any potential skills gaps or labour shortages. A review of policies and processes to identify those that may need to be amended post-Brexit can also be carried out now."
There is still uncertainty about the ability of EEA nationals currently in the UK to continue to live and work in the UK in the future. The UK Government has said it will not guarantee the rights of those EEA nationals already living and working in the UK if the same is not guaranteed for British nationals in Europe.
Employers will, therefore, have to make an important strategic decision about whether to wait for clarification about future immigration rules or to act now to assist EEA employees to obtain evidence of their UK immigration position (potentially incurring unnecessary costs), with a view to enabling their organisation to retain these employees post-Brexit.
In summary, the essential steps for employers set out in the XpertHR guidance are to:
Main image: the maze at Hever Castle