March 27, 2017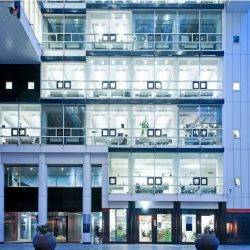 RICS in collaboration with IFMA has now published the full version of Part III in its 'Raising the Bar' research series. The report, written by Occupiers Journal, makes a case for how facilities management makes contributes to business success and organisational effectiveness and reviews the current state of the FM sector. An Executive Summary  of Raising the Bar: From Operational Excellence to Strategic Impact in FM is also available. Both versions of the review identify the key issues facing the facilities management sector and suggest ways forward for how FM can build recognition and understanding within the boardroom, among other business leaders, and with related infrastructure groups.
Key challenges & actions identified include:
The need to move beyond a cost-centre mentality and build recognition for the value and ROI that excellent, well-supported FM can bring.
The need to take on the strategic challenge of championing workplace effectiveness, workforce productivity and well-being.
The need to recruit new talent to replace an ageing workforce.
The need to recognise the need for relationship management skills in addition to those of operational service delivery.
The need to adopt and apply new technologies to enhance the management of facilities and to create new kinds of workplaces.
In scrutinising the label of facilities management and how its perceived focus on the built environment detracts from its strategic impact on both workforce and workplace, 'Raising the Bar: from Operational Excellence to Strategic Impact in FM' claims to make a dynamic case for the profession to broaden its remit, upgrade its status and play a significant role in contributing to organisational effectiveness and business success.
RICS CEO, Sean Tompkins, launched the new report alongiside Global Research Director, Dr. James Ware at the MIPIM Occupiers Summit this week, co-sponsored by RICS and LaSalle Investment.
The first report (2012) is available here.
The second report (2014), "City Roundtables" from around the world is available here.