January 22, 2016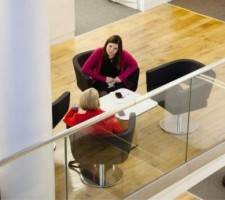 We'll return to this in detail next week, but yesterday the business standards company BSI working with the Cabinet Office launched a new code of practice on Smart Working. The Smart Working Code of Practice, BSI Publicly Available Specification (PAS3000) has been designed to support organisations in implementing smart working principles. The Cabinet Office sponsors it on behalf of the Smart Working Charter Steering Group of industry, academia, institutions and other public sector bodies. According to the Cabinet Office, the code brings together best practice from across the world and across disciplines and will enable organisations to move from principles to standards and benchmark themselves against high performers in smart working. At the launch, the organisers also announced the second annual The Way We Work (TW3) Awards, a Civil Service programme recognising government teams that have created smarter ways of working.
Smart working principles are defined in the new standard as those that 'acknowledge that technology and flexible working patterns are changing the way we work for the better.  They are creating modern workplaces that support more flexibility and collaboration to give staff with a better work/life balance. This, in turn, results in greater productivity and efficiencies for the employer.'
The TW3 awards shortlist includes:
major UK wide programmes eg the Ministry of Justice creating 24 commuter hubs to reduce the need and expense of lengthy journeys and truly supporting work/life balance
smaller specialist initiatives eg the Foreign and Commonwealth Office ensuring specialist staff, such as language translators, could work from home securely instead of travelling into London
Smart working has become more common in recent years across the private and public sectors. It can play an important part in meeting the challenge of doing more with less. New technologies support smart working by enabling more mobility of work, and legislation is encouraging flexible working and new trends in workplace design.
The code of practice is intended for use by the public, private and not-for-profit sectors and organisations of all sizes. Leaders and managers in employing organisations and people who implement smart working programmes will find it particularly useful.
John Manzoni, Chief Executive of the Civil Service and Permanent Secretary of the Cabinet Office said: "I have been impressed and inspired by what has been achieved so far across the Civil Service, and the TW3 Awards helps to recognise and celebrate smart working programmes across government. The new standard developed by BSI and Cabinet Office will establish good practice across a range of disciplines for the first time and will help to turn smart working from an art into a science."
Scott Steedman, Director of Standards at BSI said: "In the competitive business environment, more and more organisations are realising the importance of unlocking their full potential. Smart working provides opportunities for greater flexibility and mobility through new technologies and concepts in workplace design, means a further step on that journey. Smart working is about harnessing the potential of flexible working in a strategic way, to deliver benefits both for the business and for employees. Employing effective practices is a key goal for all businesses, and smart working is not restricted to one sector, it is applicable to all businesses regardless of size or sector."
The code has been developed through a consensus-based approach with input from organisations including: Agile Future Forum, Cabinet Office, CIPD, Department of Health, Henley Business School, Local Government Association, Microsoft, Ministry of Justice, Morys and Company, UCL Bartlett Faculty of the Built Environment and AMA Alexi Marmot Associates Ltd, Vodafone and Working Families.