April 2, 2015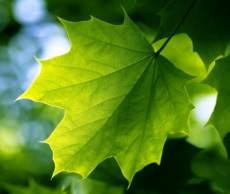 The latest report linking specific workplace design elements with increases in productivity and wellbeing has been published by flooring manufacturer Interface and organisational psychologist Cary Cooper. The Human Spaces report into The Global Impact of Biophilic Design in the Workplace, claims that employees who work in environments with natural elements report a 15 percent higher level of well being, are 6 percent more productive and 15 percent more creative overall. The report is based on a study of 7,600 office workers from 16 countries. It concludes that office design is so important to workers that a third (33 percent) of global respondents believe it would 'unequivocally' affect their decision whether or not to work somewhere. Design is particularly important in India (67 percent), Indonesia (62 percent) and the Philippines (60 percent).
Globally, nearly half (47 percent) of office employees have no natural light in their working environment, and almost two thirds (58 percent) have no live plants in their workspace. In Canada 32 percent of workers reported having no windows. This was closely followed by Australia and the US, with 28 percent and 27 percent of workers, respectively, reporting having no windows. Interestingly, these three countries all reported above average levels of stress. Conversely, workers in Indonesia and India reported some of the highest levels of light and space at 93 percent and 92 percent, respectively, and reported some of the lowest levels of unhappiness.
[embedplusvideo height="367″ width="600″ editlink="https://bit.ly/1CPn4G1″ standard="https://www.youtube.com/v/-xhHHCAKxyk?fs=1&vq=hd720″ vars="ytid=-xhHHCAKxyk&width=580&height=367&start=&stop=&rs=w&hd=1&autoplay=0&react=1&chapters=&notes=" id="ep4965″ /]
Commenting on the research findings, Professor Sir Cary Cooper, said: "The benefit of design inspired by nature, known as biophilic design, is accumulating evidence at a rapid pace. Looking at a snapshot of global working environments, up to one in five people have no natural elements within their workspace, and alarmingly nearly 50 percent of workers have no natural light. Yet a third of us say that workplace design would affect our decision to join a company. There's a big disparity here and one that hints at workplace design only recently rising to prominence as a crucial factor."

The report claims that the most desirable elements in office space in order are:
Natural light
Live indoor plants
Quiet working space
View of the sea
Bright colours
The data used in the report shows that 85 percent of global office workers surveyed are based in an urban environment and the largest proportion of respondents spent between 40 – 49 hours per week in the office. Despite city-dominated lives, the research found workers have an inherent affinity for elements that reflect nature.
Cooper adds: "As well as enabling organizations to make links between their physical spaces and the performance of their people, this study throws light on one of the defining challenges of modern life – our ability to cope with urbanization and loss of connection with green spaces."
Commenting on what the research findings could mean for design in the office space, Chip DeGrace, Executive Creative Director at Interface, said: "What we can clearly identify is that there needs to be an ongoing evolution of the traditional office space, and it seems that as a global population, we are becoming ever more cognizant of our surroundings and how they impact our well-being, productivity and creativity at work. Biophilic design is the art of understanding how nature can influence us and how we can bring those sorts of influences into the spaces within which we work.
"We can see that working in environments with natural elements, such as greenery and sunlight, leads to a higher level of well being and productivity, which is an important consideration for any business in terms of responsibility to its employees. What's more, the research indicates that by incorporating simple design elements which help to create a connection to nature, known as biophilic design, a business could potentially boost the productivity of its employees by 6 percent – a significant benefit to the bottom line of any company."