March 26, 2020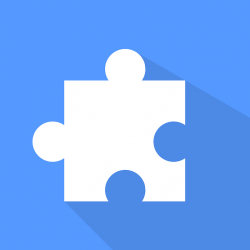 The NHS lost nearly ten days per employee to absence last year, the highest level recorded in the last five years. Data is crucial to the decision-making and success of every business, and yet many NHS Executives will be unaware of this statistic.
Let's start with the basics. The NHS is the biggest employer in the United Kingdom, with an employee roster of roughly 1.4 million people. The organisation employs more people than the UK's next two largest employers combined: Compass Group with just under 600,000 employees and Tesco with 450,000 employees.
This may be unsurprising once you consider that the NHS does not just employ doctors and nurses, but thousands of support staff too. The British public relies on these people to ensure the smooth running of the NHS, an organisation which is part of the British identity and integral to the lives and wellbeing of thousands of people across the country.
However, whilst the number of employees is high, so too are the number of days lost per employee from absence. Indeed, on average the NHS suffers more days lost per employee from absence compared to all of the major industries, including transport, construction and retail. In the past year,  the NHS had an average of 9.6 days lost per employee, the highest figure in the last five years. Without a robust intervention, we can expect this trend will continue to grow.
A lack of treatment
Frequently employees will not seek treatment for medical issues, meaning more time off work, more stress when they return and, ultimately, an increased chance of further absence down the line. Early intervention is critical, and so having an open line of communication for employees to discuss the issues they are facing with someone knowledgeable about health is important. Mental health is a prime example, over the past decade 39.25% of NHS workers have reported a mental health related absence. If this stat was more widely known, perhaps the right policies and support could be put in place to create a more open culture where staff feel more comfortable discussing their mental concerns.
Often employers also have to battle with presenteeism – a phenomenon explored recently in this Workplace Insight article. Presenteeism is when employees go into work even when they are genuinely unwell. This behaviour can affect NHS more than other professions, as staff feel a strong duty of care to their patients. Indeed, 56.6% of NHS staff surveyed said that they had gone to work despite not feeling well enough in the three months prior to the NHS staff survey.
This presenteeism can have devastating effects for employers and employees. A prolonged illness twinned with a lack of targeted recovery time (particularly in mental health related incidents) often means that the employee is eventually forced into longer periods of absenteeism, even if they can struggle through the worst of their symptoms at first.
Ultimately, without accessing medical help and support quickly, the employee's long-term health and wellbeing will be affected, the employer (the NHS) will see members of staff absent for work for longer periods of time and the British public will have to face an increasingly under-resourced NHS.
Why is the NHS's absence rates higher than other sectors?
Some commentators might immediately point to funding and cite under-resourced and under-staffed hospitals as the reason for the higher levels of stress within the NHS. While bearing this argument in mind, it's worth noting that the NHS is not the only under-resourced and under-staffed organisation in the United Kingdom. I believe there is something more systemic.
Our data suggests that workers in the NHS are considerably more likely to miss work due to stress, musculoskeletal injuries and poor mental health than workers in other sectors. Given the well-examined link between stress and musculusokeletal injuries, it could be that mental health is the key issue binding up many of these reported absences.
As the NHS looks to level up its technology with significant investment in innovation, executives and policymakers should remember to look to the basics first: using data to understand why staff are having to take sick days and be absent from work.
Through this understanding, employers can then put in place measures and systems to solve the issues staff face. Ultimately, the NHS is for its patients. But its patients rely on the staff, so it's crucial that their needs are taken seriously.
Image by krzysztof-m