March 25, 2020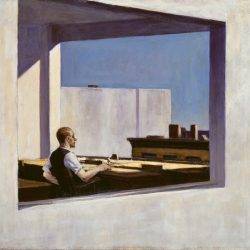 Loneliness is increasingly recognised as a serious issue in modern society. In the UK, the Office of National Statistics reported that 5 percent of adults feel lonely 'often' or 'always', with further 16 percent of adults reporting feeling lonely 'sometimes', equivalent to approximately 9 million adults suffering from loneliness to some degree.
As a consequence, the UK Government has set up the Jo Cox Commission for Loneliness, appointed Tracey Crouch as Minister for Loneliness and invested £20M for charities and community groups to help isolated people and those suffering in other ways.
Loneliness affects the individual, business and society. It is an unpleasant painful experience that,untreated, results in serious health effects. For example, a 29 percent higher risk of heart disease or 32 percent increased risk of stroke, equivalent to smoking 15 cigarettes per day and a resulting mortality rate of 26 percent. At work, loneliness usually occurs when there are poor social relationships at work, a lack of sense of belonging and feeling disconnected or even alienated.
Loneliness affects the individual, business and society
This in turn degrades motivation and participation, hindering workplace performance, and may also result in higher absenteeism and people leaving the organisation. The cost to UK businesses is estimated to be £2.23 billion per annum, equivalent to £82 per employee per year. At the societal level, loneliness affects community life, can increase crime for the vulnerable and the health costs and pressure on local services is in excess of £70 per person per year and up to £600 per year for older people.
I am conducting some research with Lendlease and the Loneliness Lab on the issue in the workplace workplace. The team behind the research have completed a literature review for Lendlease and the Loneliness Lab have conducted workshops at Lendlease, Buro Happold and the British Red Cross. The next stage is an on-line survey and we are seeking respondents based in UK offices. You can take part in this important work by completing a short, confidential survey. The results will be presented for the first time at Workplace Trends in October.
Measures of loneliness
The occurrence of loneliness is widespread, and it is usually a change in circumstances that triggers it
Loneliness may be due to lack of intimate connection with partners and family, termed emotional loneliness, or due to lack of connection with friends and work colleagues, termed social loneliness. Both types can occur in the workplace with dire effects, but the workplace community has more influence on social aspects.
Whilst loneliness is related to social isolation the two are slightly different. Workplace loneliness is defined as a subjective, unwelcome feeling of lack or loss of companionship when there is a mismatch between the quantity and quality of social relationships achieved versus desired. Social isolation is more objective and occurs when someone lacks social ties and opportunities to integrate. Isolation can result in people feeling lonely, but people can be isolated without feeling lonely or they may be lonely without being isolated. The degree to which people feel lonely is measured using standard scales such as the UCLA Loneliness Scale or Loneliness at Work Scale.
The occurrence of loneliness is widespread, and it is usually a change in circumstances that triggers it. Nevertheless, it is caused by a range of interrelated pre-cursors:
Demographic and personal characteristics, such as age and gender
Life-circumstances such as relocation, renting property and job
Health, for example due to lack of mobility
Ecosystem, such as the work environment and culture
Networks, including the depth and breadth of social relationships.
Such factors can affect all groups of people at work but those at the start of their career moving to a new job and new community in short-term accommodation are most susceptible and at risk. However, business leaders who are detached from their teams may also suffer from loneliness. Remote working, the gig economy and technology are also known to play a role.
The role of the workplace
The UK Government initiative is mostly focussed on communities, whereas the focus of this report is to investigate how to combat the issue in the workplace. Several published academic papers and magazine articles have highlighted how to reduce how lonely people feel through organisational and management techniques, but very few refer to using workplace design to help alleviate those feelings. The workplace factors include:
Organisational culture, such as the core values and management awareness
Work-life balance, including workload and work hours
Workstyle, such as remote working and agile working
Physical environment, of workplaces and other spaces, including the layout and facilities etc.
The focus of our research, and this report, is to understand how good workplace design and management of the space can alleviate loneliness. Workshops have already begun to discuss workplace solutions. The next step is to test the proposed design solutions, highlighted in the literature and through workshops, using the on-line survey.
Image: From Edward Hopper's Office in a Small City.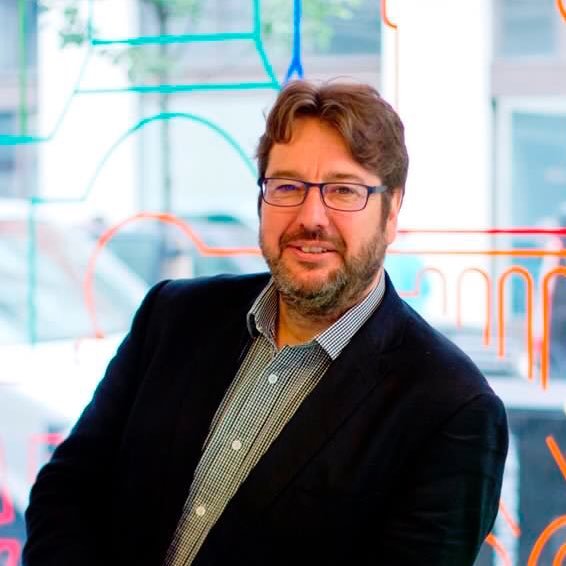 Nigel Oseland is an environmental psychologist, workplace strategist, change manager, author, and founder of the Workplace Consulting Organisation and Workplace Unlimited and one of Europe's leading writers on workplace issues.