April 14, 2022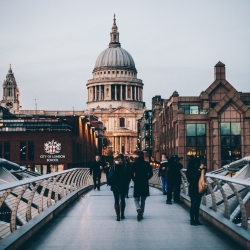 Higher fit-out costs and service charge growth, not rent rises are set to increase office occupier costs in 2022, claims a new report. Savills analysis of Q1 22 Prime Office Costs (SPOC) in global markets around the world has shown that higher fit-out costs, reflecting material and labour cost inflation, are beginning to creep through in some office markets. While overall there has been no movement in the position of cities in the rankings since the end of 2021, says Savills, some markets are experiencing rising costs in fitting out space and increased service charges. According to Savills this trend is most evident in Chinese cities, Kuala Lumpur, and in North American cities at the moment, but other markets across the globe are set to follow suit in the coming quarters.
Jeremy Bates, head of EMEA occupational markets at Savills, comments: "From higher prices for raw materials to increasing labour costs to keep up with rising inflation, it's likely that most office occupiers will have to pay more to rent and fit-out their space in global cities this year.
"Whilst rent is the usual indicator of increasing cost, service charge rises and higher capital expenditure will represent the largest contributions towards increased occupier costs in the coming quarters. Even in markets where landlords tend to pay for fit-outs, these costs will eventually be passed on to occupiers later in the form of higher rents. Nonetheless, for many office occupiers the expense is unlikely to deter them from selecting top quality spaces in prime central business districts to attract and retain talent, although they are carrying out extensive data gathering exercises on how employees are using space before making decisions on exactly how much to take."
Savills says that overall headline rents have, on average, remained flat in local currencies and the increasing additional costs have yet to appear across many markets, according to the international real estate advisor, with fluctuating exchange rates due to increased uncertainty producing the appearance of declining costs for many markets in Dollar terms during the first quarter of 2022, while in local currencies they have broadly remained consistent with Q4 2021.