March 8, 2019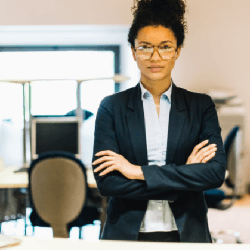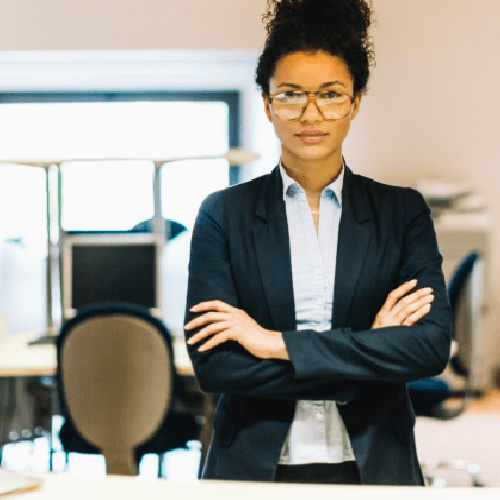 It has probably not escaped your notice that today is International Woman's Day, which for Workplace Insight means a plethora of studies on the topic of women/jobs/salaries and ways women might work differently to men. We've decided not to waste anyone's time and ignored most of them (particularly the patronizing ones on how ladies are so intuitive) but managed to find a few kernels of information. First, the good news that women have doubled their share of top jobs at technology companies, pulling in higher salaries than men last year, according to executive search firm Odgers Berndtson. Less positively, but probably more predictable is the news that the leadership gender gap in the global workplace will continue to persist because organizations have yet to make advancing women a formal business priority. Women, Leadership, and the Priority Paradox, conducted by IBM Institute for Business Value (IBV) in cooperation with Oxford Economics, revealed that within the organizations surveyed, only 18 percent of senior leadership positions are held by women. Meanwhile, in a poll by Finder to mark IWD on the best countries for working women – the UK ranks 11th overall.
Denmark topped the list as it had the smallest gender wage gap (5.73 percent) of the 16 countries included, the smallest disparity of unpaid household hours completed by men and women (6.3 hours per week), and one of the smallest retirement savings gaps (10-20 percent). The UK's worst rankings were for the gender wage gap (16.80 percent) and cost of living. The UK also scored poorly when it came to the female participation rate in the workforce, at just 56.86 percent, compared to say Iceland, where 72.48 percent of women participate in the workforce – a difference of 15.62 percent.
Looking in more detail at IBM's research, the reason why the leadership gender gap in the global workplace continues to persist suggests three key factors:
Organizations are not sold on the business value. 79 percent of respondents indicated that they have not formally prioritized fostering gender equality in leadership within their organizations, even though ample evidence correlates gender equity with improved financial success and competitive advantage.
Men underestimate the magnitude of gender bias in their workplaces. 65 percent of male executives reported it is just as likely they would have been promoted to a top leadership role even if they had been women, despite the low numbers of women that currently hold those roles.
Few organizations display a sense of urgency or ownership about this issue. Organizations are over-relying on "good intentions" and applying a laissez-faire approach to diversity, rather than applying the disciplined focus on operational execution they apply to other aspects of organizational performance.
"The past year has heightened the world's focus on diversity, and the business benefits of inclusive teams are now well-documented," said Michelle Peluso, Senior Vice President of Digital Sales and Chief Marketing Officer. "The opportunity now is to move from inclusion being interesting to being imperative – just like we treat other top business priorities."
Despite these hurdles, there was a set of organizations — dubbed "First Movers" in the report – that stood out as being dedicated to achieving gender equality within their leadership ranks. Comprising 12 percent of the total sample, these organizations share characteristics and values that foster a more inclusive environment and provide a roadmap of how to create progress for other organizations:
They are serious about gender inclusion – All (100 percent) have made advancing women into leadership roles a formal business priority. By comparison, only nine percent of other organizations have the same focus.
They are motivated by the promise of financial improvement – All (100 percent) are sold on the idea that gender-inclusive organizations are more successful financially, whereas only 38 percent of other organizations agree.
They acknowledge and embrace their responsibility to take action – All (100 percent) agree that businesses need to continue making changes to achieve gender equality in the workplace. While the majority of other organizations in our survey also agree, 29 percent more First Movers are passionate about taking action than other organizations.
"What we have learned from First Movers is the importance of setting measurable goals and defining a systematic approach to inclusion across the organization. This means everything from recruiting to rewarding, developing, retaining and promoting women. And, then, we must ourselves accountable to meet these goals," said Peluso.
The study also provides guidance on key steps to creating a culture that fosters gender equality in the workplace. Organizations looking to drive change need to implement concrete initiatives that directly impact performance goals and incentives at every level of the organization. The study lays out a roadmap for change that includes the following imperatives:
Make gender equality in leadership a business priority. Just as you would for any other formal business priority, legitimize your commitment by including the advancement of women in your organization's formal business plan with key performance indicators (KPIs), budget, and assigned resources. Select one or more senior executives to lead the charge.
Create a culture of inclusion. Include gender equality in your organization's strategic mission statement, as the vast majority of First Movers do. Create programs that support more flexible work arrangements and formal sponsorship initiatives.
Make leadership accountable for gender equality results. It is the senior executives who truly have the power to make elevating women to leadership positions a key strategic business priority. Further, this is where the board of directors can play a role as part of their fiduciary responsibilities to grow the business.
Access the full study findings here.