September 23, 2021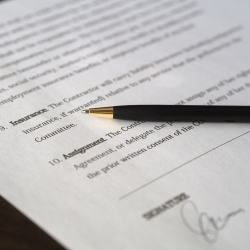 One in five employers (22 percent) have made changes to employees' terms and conditions of employment between March 2020 and July 2021, according to new research from the CIPD. The most common changes were to location of work (49 percent), followed by hours of work (47 percent) and pay levels (44 percent), redundancy/terms pay (22 percent) and access to enhanced contractual entitlements/incentives (20 percent).
Not all changes to terms and conditions over the period were negative; for example, among firms that made changes to pay levels, 50 percent improved pay while 38 percent reduced pay. On changes to working hours where these were made, 44 percent of employers reduced working hours compared to 24 percent of employers who increased them.
The CIPD's survey of 2,000 employers claims that while 19 percent changed terms and conditions through consultation, negotiation and voluntary agreement, 3 percent – the equivalent of 42,960 employers in the UK business population – did so through dismissing staff and rehiring them on new terms, also known as 'fire and rehire'.
"'Fire and rehire' should only be undertaken after all other alternatives have been considered"
Ben Willmott, Head of Public Policy at the CIPD, the professional body for HR and people development, said: "The mass shift to home and hybrid working homeworking, as well as business uncertainty and upheaval, in the last year means it's not surprising so many employers made contractual changes to employees' terms and conditions of employment.
"A large majority of changes to workers' contractual terms and conditions were achieved through consultation and agreement; however a minority of organisations did resort to using 'fire and rehire' practices.
"While our research shows this is not a widespread tactic but more progress can still be made in avoiding this practice which creates a high risk of legal claims, reputational damage and an adverse effect on employee relations. 'Fire and rehire' should only be undertaken after extensive consultation and all other alternatives have been considered."
Image by Edar