September 23, 2021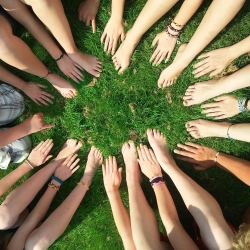 Research from Omnipresent, in partnership with Remote Social, claims that four in 10 employers (40 percent) feel that COVID-19 has positively or extremely positively impacted employee retention. In contrast, less than a quarter (24 percent) feel that it has negatively or extremely negatively impacted this area. The survey considered the views of 250 HR managers and C-Suite professionals across the UK.
Despite this confidence, the data claims that organisations are still at odds when it comes to keeping talent satisfied: nearly six in 10 employers (59 percent) feel their employees are struggling to stay motivated and engaged as part of a distributed workforce yet just two in 10 (22 percent) agree that investing in a strong workplace culture could support a low employee turnover.
Omnipresent warns that although the pandemic may be keeping employees tied to current roles, the actions businesses take now and in the coming months could largely impact retention – especially if employers fail to strengthen culture among hybrid or remote workforces.
Irene van der Werf, People Manager at Omnipresent, said: "Employers should be wary of overlooking the value that a strong cultural strategy can have on keeping employees connected to a business. After all, satisfying remote or hybrid teams is about much more than providing the logistical means for employees to complete their work. To truly tap into the cultural requirements of a distributed workforce, employers must understand the environments and locations their employees are working from in order to tailor their people strategies appropriately.
"It's important to remember that whether employees are working from the office, remotely in the UK or abroad, these settings will affect employees' day to day needs. There's a lot to consider – the most accessible methods of communication and networking, best benefits offerings, necessary learning and development opportunities as well as fair salary benchmarking. These are all components that have a huge impact on company culture and employee wellbeing and can greatly reduce employee satisfaction if they aren't adjusted appropriately."
"Employers should be wary of overlooking the value that a strong cultural strategy can have"
The survey data suggests that while employers are working on some cultural initiatives to aid in retention, more must be done to keep employees engaged at work.
According to the survey, more than half of organisations (53 percent) are setting up regular team catch-ups to socialise and 46 percent are providing support for the physical, emotional, and mental health of staff.
However, just 16 percent are supplying training for managers, only 28 percent are running regular company-wide meetings to keep everyone informed and just over a third (34 percent) are increasing communication cadence between managers and team members.
Gerardo Contreras Vacca, Co-Founder and CMO at Remote Social, added: "Organisations need to be deliberate in their approach to flexible work and how they plan to support employees moving forward. This starts with being open and transparent about where the organisation is heading, and how each individual's contribution is critical to achieve that vision. Depending on the needs and preferences of employees, this could be through email updates, regular one-on-one meetings, or casual catch-ups. It's important to be consistent.
"From the survey, we can see that less than a third of UK organisations are running company-wide meetings, just 18 percent use ad-hoc announcements or meetings and only 15 percent share regular internal newsletters among employees -a missed opportunity. These moments are vital as they provide the chance to increase a sense of shared identity among employees and ensure they are connected to the company purpose."
Image by Henning Westerkamp