July 19, 2019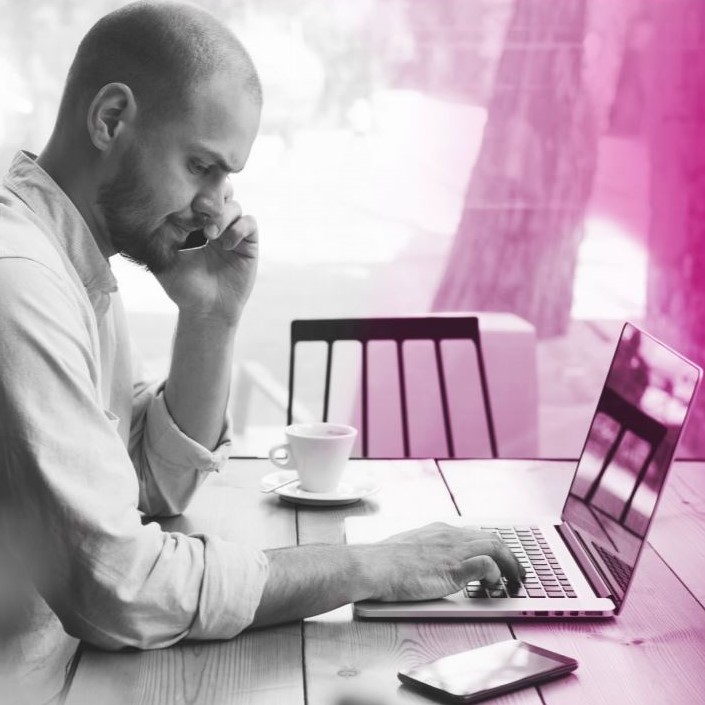 Two new studies suggest that the failure to keep workers equipped with the latest technology is having a huge impact on their productivity and causing them to waste large amounts of time. According to the first piece of research from tech provider Insight,  UK office workers waste 1.8 billion working hours every year because the outdated technology they're given isn't good enough to meet their needs.
The survey of 2,000 UK office workers also suggests that more than a third (34 percent) of employees said that not being equipped with the right technology makes remote and flexible working difficult and stressful. In total, 80 percent of office workers at some point have felt they don't have the technology they need to do their jobs properly, putting them at a disadvantage.
People want to work when and where they want, and expect employers to provide a technology experience that enables – rather than hinders – this
The research also claims that employees are being flooded with irrelevant information that makes them disengage from their employers and colleagues. Less than half (47 percent) of the information employees receive from inside their organisation is relevant to them, and 60 percent of employees ignore internal communications until it's brought to their attention.
Technology is also frustrating employees' efforts to work closer with their colleagues. The average UK office worker suffers delays or an impact on the quality of their work three times a week because collaboration with co-workers is too difficult.
One simple reason for technology frustrations is that employees often aren't given the training or education they need.  77 percent of office workers have been given technology and apps without being told what benefit they would bring, or how to use them at some point. This means employers may well be making the technology investments their employees need, but falling at the final hurdle. Left unchecked, frustrated employees may begin to look elsewhere: 71 percent of office workers are dissatisfied with the technology in their workplace.
Other key findings include:
– On average, workers say they waste 2.4 hours per week because they don't have the right technological support, thanks to unnecessary travel or having to work inefficiently.
– The average office worker misses information 4 times a week, and more than a third (38 percent) miss important or useful information at least once a day – meaning they have to work harder just to keep pace with information.
– Only 53 percent of office workers say that internal communications are effective – meaning many employers are not engaging with their employees in the right way.
"In 2019, employees shouldn't be complaining that technology makes their lives harder," said Emma de Sousa, UK Managing Director at Insight. "Businesses should strive to keep workers informed and involved, however, company information and updates are being ignored as a result of information overload. In contrast, as a consumer, you have access to a wide range of technology and devices, where information received and shared is tailored based on the user preferences; businesses need to take the same approach. Technology in the workplace that cannot help streamline communication, keep employees engaged and support a healthy work-life balance is not fit for purpose.
"The world is changing; for many "work" is no longer a specific place, but something you do. People want to work when and where they want, and expect employers to provide a technology experience that enables – rather than hinders – this. If this isn't embraced, all sides will suffer – from workers who are increasingly frustrated with their employer to businesses that suffer lost productivity and find it harder to attract and retain employees."
Workers put hands in own pockets
According to the second study, almost one in five UK workers (19 percent) claim their outdated office technology has led to security risks. In another survey of 2,000 UK workers, conducted by tech retailer Ebuyer, almost a quarter (23 percent) of workers say they have only ever had one work laptop/desktop computer, and their outdated technology is making them less productive (32 percent) and has presented security risks (19 percent).
Over half of designers claim they are less productive due to outdated technology
Almost a third (29 percent) of scientists admit using outdated technology has led to security risks and to them being unable to connect to a client's technology in a meeting (29 percent).
In addition, over half (54 percent) of designers claim they are less productive due to outdated technology and 37 percent of electricians say they have had competition from other businesses using more modern technology.
Many employees also claim to having to put their hands in their own pockets when it comes to workplace technology, with over half (54 percent) claiming they have bought something themselves to make their work computer more useable. Almost a quarter (23 percent) say they have bought their own mouse, 19 percent have bought a keyboard and 23 percent have bought a personal laptop bag.
However, it is not just outdated technology that can lead to security risks, with many computers potentially at risk due to the impending end of life for Windows 7 in January 2020. When asked about the update over half of workers (57 percent) said their company hadn't made them aware of the upcoming end of life for Windows 7. Almost one in five (18 percent) incorrectly think that their operating system will automatically upgrade from Windows 7 to Windows 10 when a new license will actually need to be purchased.